date and chai loaf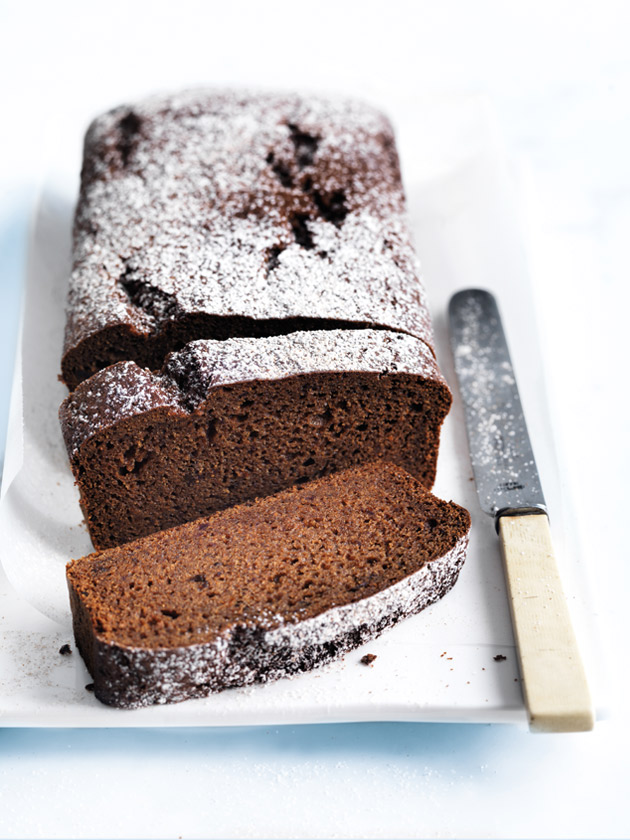 1 cup (250ml) boiling water
2 chai tea bags
1½ cups (230g) pitted dried dates, chopped
½ cup (115g) pitted prunes, chopped
1 teaspoon bicarbonate of (baking) soda
1¼ cups (185g) self raising (self-rising) flour, sifted
1 teaspoon cinnamon
¾ cup (130g) brown sugar
150g unsalted butter, melted
1 teaspoon vanilla extract
4 eggs
1 tablespoon icing (confectioner's) sugar

Preheat oven to 160°C (325°F). Place the water and tea bags in a medium bowl and allow to steep for 5 minutes. Remove the tea bags and add the dates, prunes and bicarbonate of soda. Set aside for 10 minutes.
Using a hand-held stick blender, blend until smooth. Place the flour, half the cinnamon and the sugar in a large bowl and mix to combine. Add the butter, vanilla, eggs and date mixture and mix to combine.
Pour into a lightly greased 11cm x 25cm (2.5-litre-capacity) loaf tin lined with non-stick baking paper and bake for 55–60 minutes, or until cooked when tested with a skewer. Allow to cool in the tin for 10 minutes, before turning out onto a wire rack to cool completely.
Mix to combine the icing sugar and remaining cinnamon and dust over the loaf to serve. Serves 6–8.

Bron Olyslagers
Simply the tastiest Date Loaf I have ever eaten.
donna hay team
Yes, this would work well with a self rising wholemeal flour – if using a plain wholemeal flour you will need to add an extra raising agent to the bicarbonate of soda. The DH team
Roopi Moodley
Would this work using wholemeal flour instead? would you need to adapt the recipe for this?