raspberry swirl yoghurt pops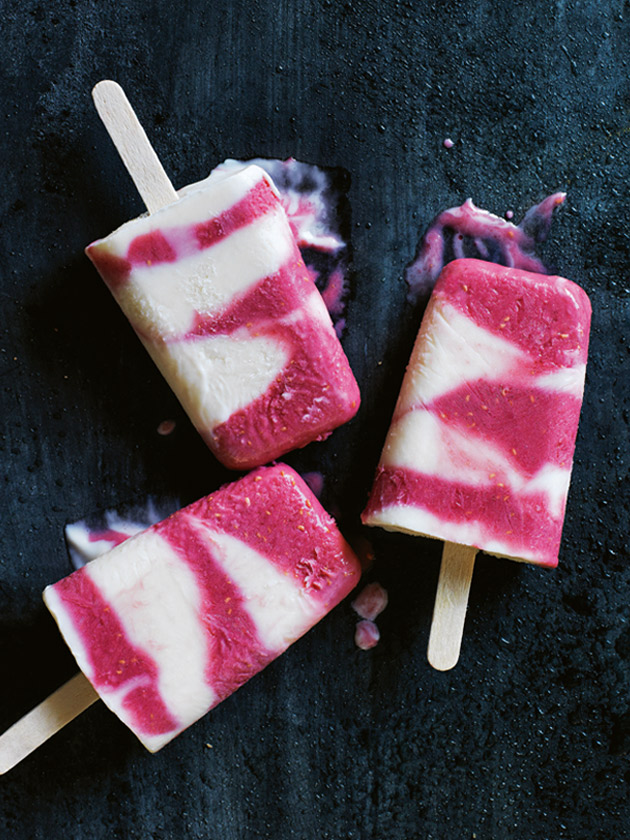 2 cups (560g) plain Greek-style (thick) yoghurt

½ cup (125ml) rice malt syrup+

1 teaspoon vanilla bean paste

2 cups (300g) frozen raspberries

¼ cup (60ml) rice malt syrup, extra+

Place the yoghurt, rice malt syrup and vanilla in a bowl and mix to combine. Place ½ cup (140g) of the yoghurt mixture, the raspberries and the extra rice malt syrup in a blender and blend until smooth.

Layer alternate spoonfuls of the yoghurt and raspberry mixtures into 10 x ⅓-cup-capacity (80ml) popsicle moulds.

Swirl gently using a butter knife, insert popsicle sticks and freeze for 4–5 hours or until firm. Remove the pops from the moulds to serve. Makes 10.

+ Rice malt syrup is from selected supermarkets and health food stores.
There are no comments for this entry yet.