white chocolate and amaretti bundt cake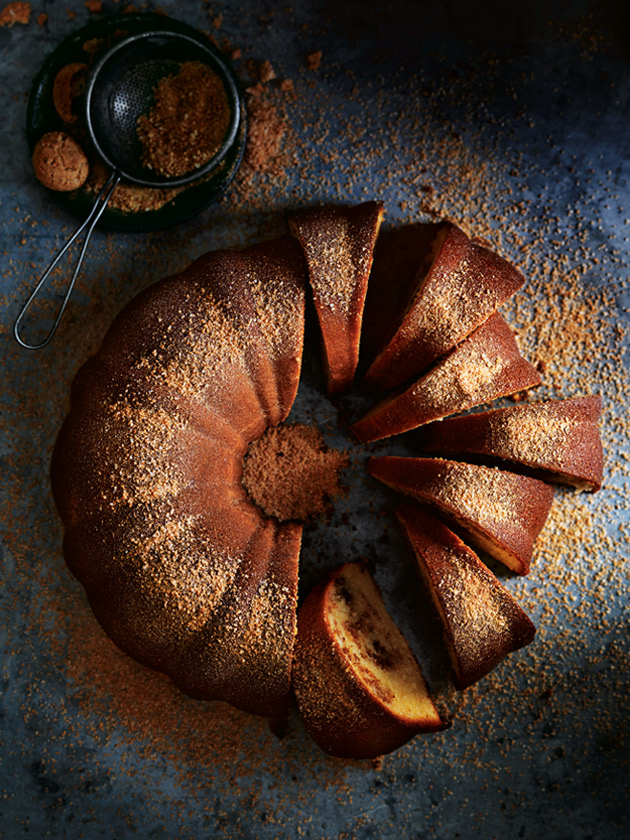 2 cups (300g) self-raising flour, sifted
1 cup (220g) caster sugar
250g white chocolate, melted
185g unsalted butter, melted
1¼ cups (310ml) milk
3 eggs
1 teaspoon vanilla extract
2 cups (160g) crushed amaretti biscuits
2 tablespoons finely crushed amaretti biscuits, extra
Preheat the oven to 180°C. Place the flour, sugar, chocolate, butter, milk, eggs and vanilla in a large bowl and whisk until smooth.
Pour half the cake mixture into a well-greased 3-litre-capacity bundt tin, sprinkle with the crushed amaretti and pour over the remaining cake mixture.
Cook for 40–45 minutes or until cooked when tested with a skewer. Turn out onto a wire rack and allow to cool for 10 minutes in the tin.
Gently remove the cake from the tin and allow to cool slightly before dusting with the extra finely crushed amaretti to serve. Serves 8–10.
There are no comments for this entry yet.
RELATED VIDEO