brown butter and gorgonzola pumpkin pasta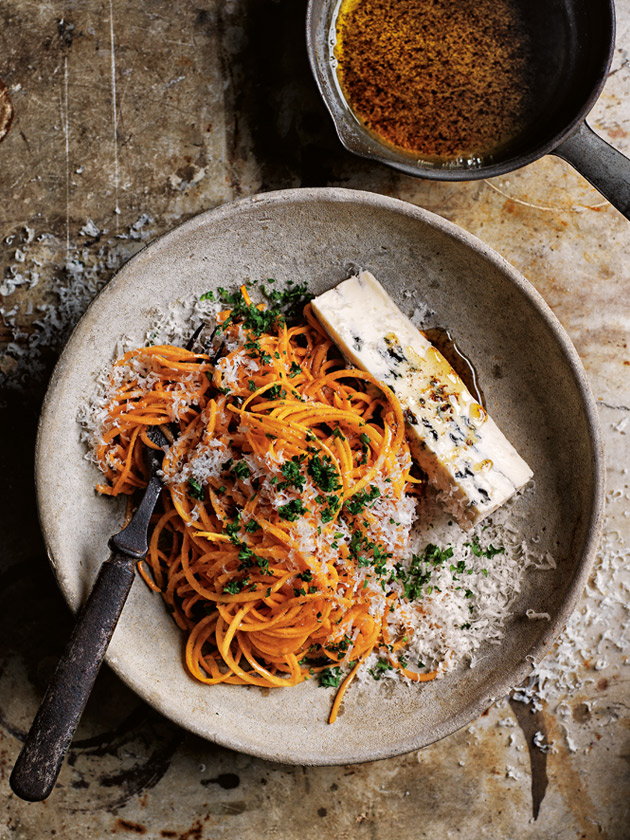 1kg butternut pumpkin (squash), peeled and spiralised+

1 tablespoon extra virgin olive oil

sea salt and cracked black pepper

100g unsalted butter

150g gorgonzola, sliced

½ cup curly parsley leaves, finely chopped

¼ cup (20g) finely grated parmesan

Preheat oven to 220°C (425°F).

Place the pumpkin, oil, salt and pepper on a large oven tray lined with non-stick baking paper and toss to combine. Cook for 5 minutes or until the pumpkin has just softened.

While the pumpkin is cooking, place the butter in a small frying pan over high heat. Cook for 4–5 minutes or until the butter is foamy and nutty brown.

Divide the pumpkin and gorgonzola between plates, spoon over the browned butter and sprinkle with parsley and parmesan to serve. Serves 2.
+ Use a spiraliser to cut the pumpkin into thin ribbons. Alternatively, thinly slice into long lengths using a julienne peeler.
Photography: Chris Court
There are no comments for this entry yet.