ginger and soy roast chicken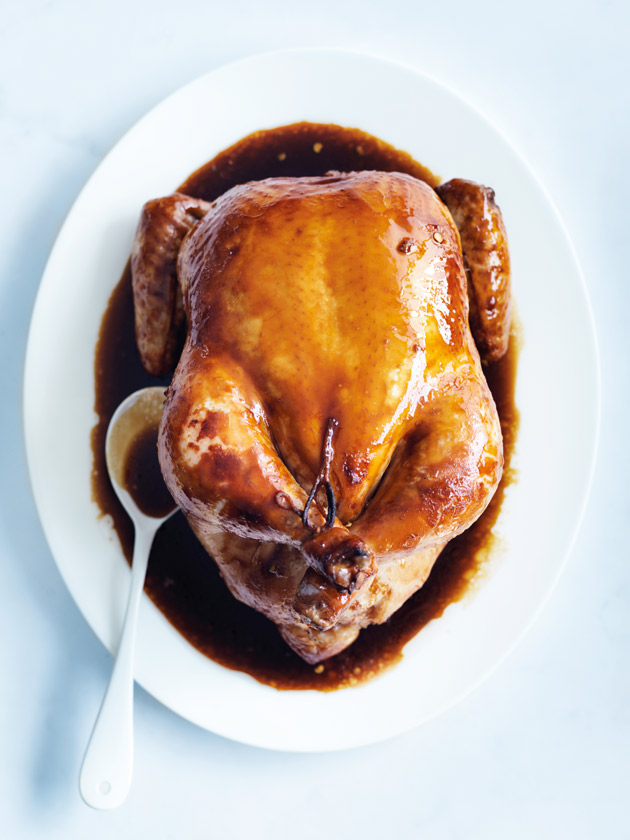 ½ cup (125ml) soy sauce
¼ cup (60ml) oyster sauce
½ cup (90g) brown sugar
¼ cup (60ml) rice wine vinegar
1 cup (250ml) water
1 x 4cm piece fresh ginger, peeled and thinly sliced
1 long red chilli, halved lengthways
1 x 1.8kg whole chicken
steamed rice, to serve

Preheat oven to 200°C (400°F). Place the soy sauce, oyster sauce, sugar, vinegar, water, ginger and chilli in a large heavy-based ovenproof saucepan over high heat and bring to the boil.
Place the chicken, breast-side down, in the pan. Baste the chicken with the cooking liquid, transfer to the oven and roast, uncovered, for 40 minutes. Carefully turn the chicken, breast-side up, and roast for a further 25–30 minutes or until cooked through.
Serve the chicken with the soy and ginger sauce and rice. Serves 4.

There are no comments for this entry yet.