greek salad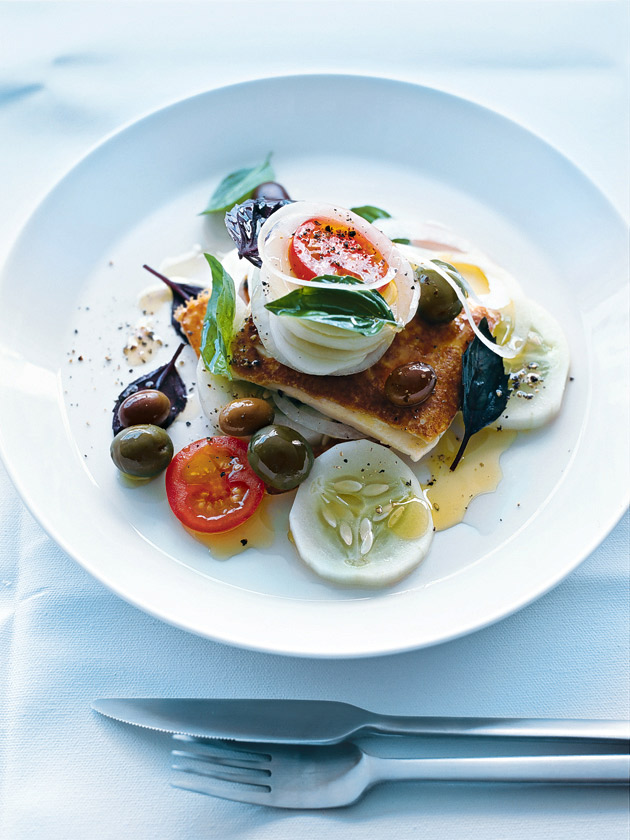 400g firm feta, sliced

250g cherry tomatoes, sliced

1 white onion, thinly sliced

2 cucumbers, peeled and sliced

1 cup (180g) mixed olives

¼ cup basil leaves

¼ purple basil leaves

cracked black pepper

1 tablespoon red wine vinegar

1 tablespoon extra-virgin olive oil

Heat a large non-stick frying pan over high heat. Fry the feta for 1–2 minutes each side or until golden.

Divide between serving plates and top with the tomato, onion, cucumber, olives, basil and purple basil. Sprinkle with pepper and drizzle with the vinegar and oil to serve. Serves 4.

Thandar Ne -Win
Actually I like to rate 5 stars but difficult to do it.I like this dish very much .