potato, kale and chorizo soup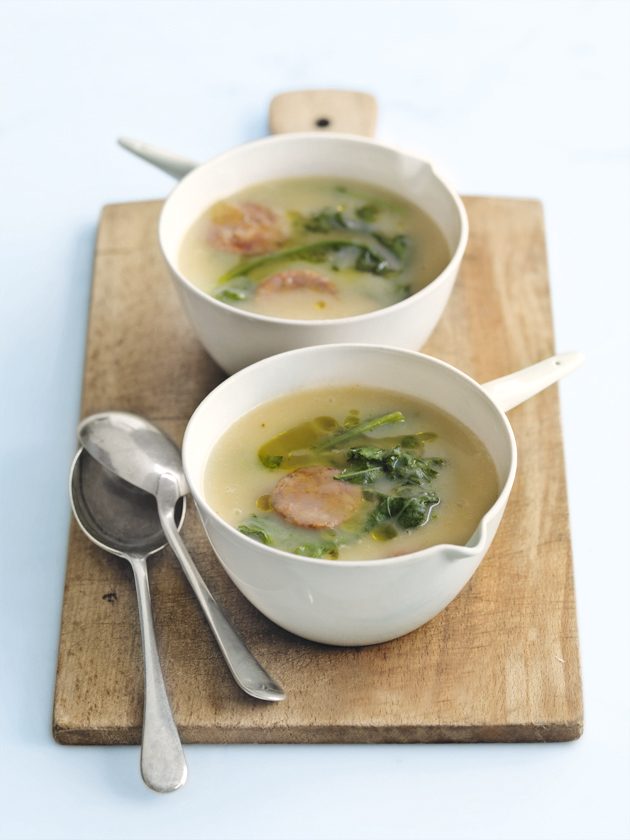 1 tablespoon olive oil
1 brown onion, chopped
2 cloves garlic, crushed
80g sebago (starchy) potatoes peeled and chopped
1.5 litres chicken stock
200g kale leaves, roughly chopped
2 chorizo sausages, sliced
sea salt and cracked black pepper
extra-virgin olive oil, to serve

Heat the oil in a large saucepan over medium heat, add the onion and garlic and cook for 5 minutes or until softened. Add the potato and stock, bring to the boil and cook for 20 minutes or until the potato is tender.

Use a hand-held blender to blend the soup until smooth. Add the kale, chorizo, salt and pepper and cook for 5 minutes or until the kale is wilted and the chorizo is warmed through. Spoon into bowls and drizzle with extra-virgin olive oil to serve. Serves 4.

There are no comments for this entry yet.