chocolate and date torte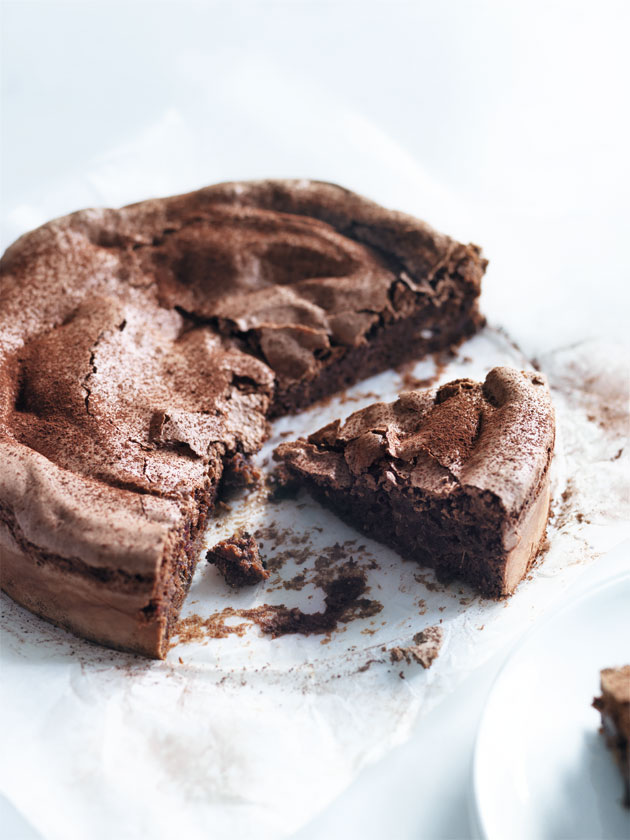 6 eggwhites
1 cup (220g) caster (superfine) sugar
150g dark chocolate, melted
¼ cup (35g) plain (all-purpose) flour, sifted
200g fresh dates, pitted and chopped
cocoa, for dusting

Preheat oven to 180°C (350°F). Place the eggwhites in an electric mixer and whisk on high until stiff peaks form. Gradually add the sugar, 1 tablespoon at a time, and whisk for 30 seconds. Once all of the sugar has been added, scrape down the sides of the bowl with a spatula and whisk for a further 3–4 minutes or until thick and glossy. Add the chocolate, flour and dates and fold through until combined.
Spoon into a lightly greased 22cm springform tin lined with non-stick baking paper. Bake for 50–55 minutes or until the outside is crisp. Dust with cocoa and serve warm or cold. Serves 6–8.

donna hay team
Hi Lucy, you can not freeze this because of its meringue like texture. The DH Team.
Lucy Mora
Hi - is this suitable for freezing? I'm cooking for a party and want to get some things completed ahead of time! If not what would you recommend instead?
Lucy
donna hay team
Hi there, yes we use eggs that are 700g for 12 that's 60g each. The DH team
Nithu N
Hi. Wanted to know the weight of the eggs if possible