oysters with pickled ginger dressing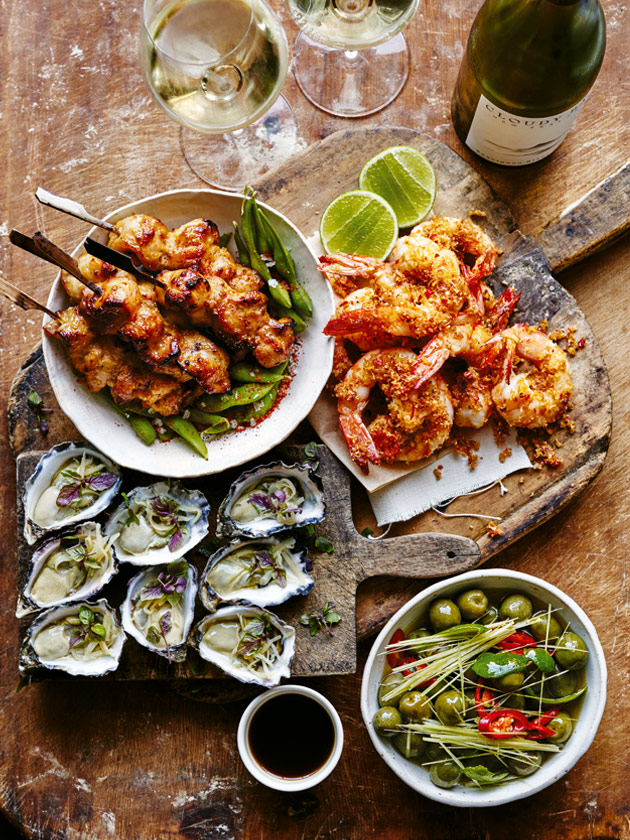 ¼ cup (60ml) mirin (Japanese rice wine)

2 teaspoons soy sauce

1 teaspoon lime juice

1½ tablespoons finely shredded pickled ginger

12 oysters, freshly shucked

micro (baby) shiso leaves (optional)+, to serve

lime wedges, to serve
Place the mirin, soy, lime juice and ginger in a small bowl and whisk to combine.

Place the oysters on a serving plate and spoon

the dressing on top. Sprinkle with the shiso leaves and serve with lime wedges.

Serves 4
+ If you can't find micro shiso leaves, you could use any micro or small herb leaf available from supermarkets or greengrocers.
Wine note: We have paired this recipe with Cloudy Bay Sauvignon Blanc 2019 which has subtle tropical notes, with hints of passionfruit backed by zesty citrus, orchard blossom and lime.
Photography: Con Poulos
Click the links below for the recipes featured:
There are no comments for this entry yet.