watermelon and
strawberry popsicles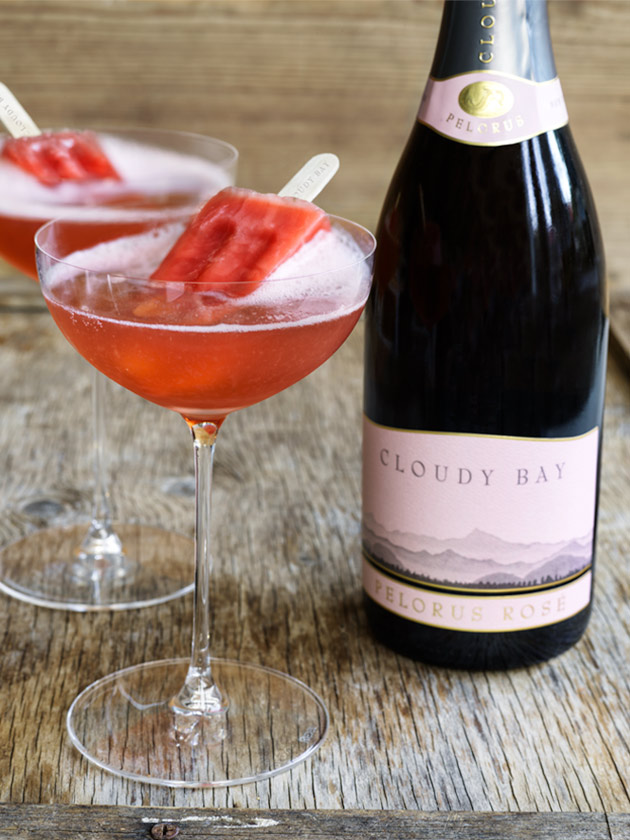 400g seedless watermelon flesh,

chopped
150g strawberries, hulled and chopped
½ cup (110g) caster sugar
1 tablespoon lemon juice
Place the watermelon, strawberries, sugar and lemon juice in a blender and blend until smooth. Strain the mixture into a large jug, discarding any lumps.
Divide the mixture between 8 x ¼-cup-capacity (60ml) popsicle moulds and insert popsicle sticks. Freeze for 4–5 hours or until frozen. Makes 8
Wine note: Enjoy these popsicles in a gorgeous grown-up way, by popping them into a Champagne coupe filled with Cloudy Bay Pelorus Rosé. An instant cocktail (and a fresh, fun way to chill your drink!), this sparkling wine makes a dreamy match for watermelon and strawberries, with its notes of quince, cranberry, rosehip and citrus.
Photography: William Meppem
There are no comments for this entry yet.