choc-banana bread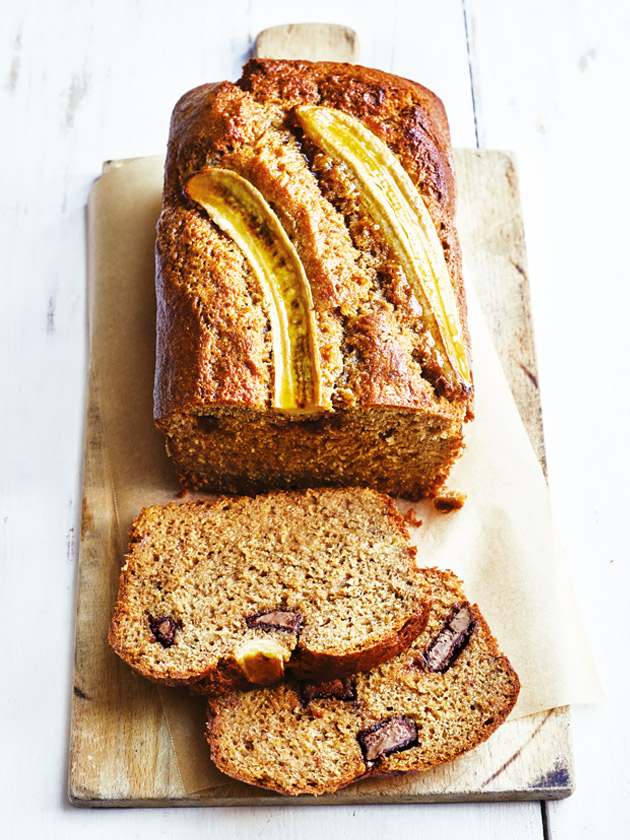 1 packet donna hay wholesome banana bread cake mix
1½ cups mashed ripe bananas (about 4 bananas)
⅔ cup (160ml) light-flavoured extra virgin olive oil
¼ cup (60ml) milk
2 eggs
100g milk chocolate, cut into chunks
1 banana, extra, halved lengthways
maple syrup, for brushing
each packet contains:

Following the packet mix instructions. Preheat oven to 160°C (325°F). Line a 21cm x 10cm loaf tin with non-stick baking paper.
Placed the mashed bananas, oil, milk, eggs and banana bread mix in a large bowl and mix to combine. Add the chocolate and mix to combine. Pour mixture into prepared tin. Top with the extra banana, cut side up and brush with maple syrup.
Bake for 1 hour 20 minutes or until cooked when tested with a skewer.
Allow to cool in the tin for 10 minutes before turning out onto a wire rack to cool. Serves 10
Photography: Con Poulos
There are no comments for this entry yet.