flourless chocolate cake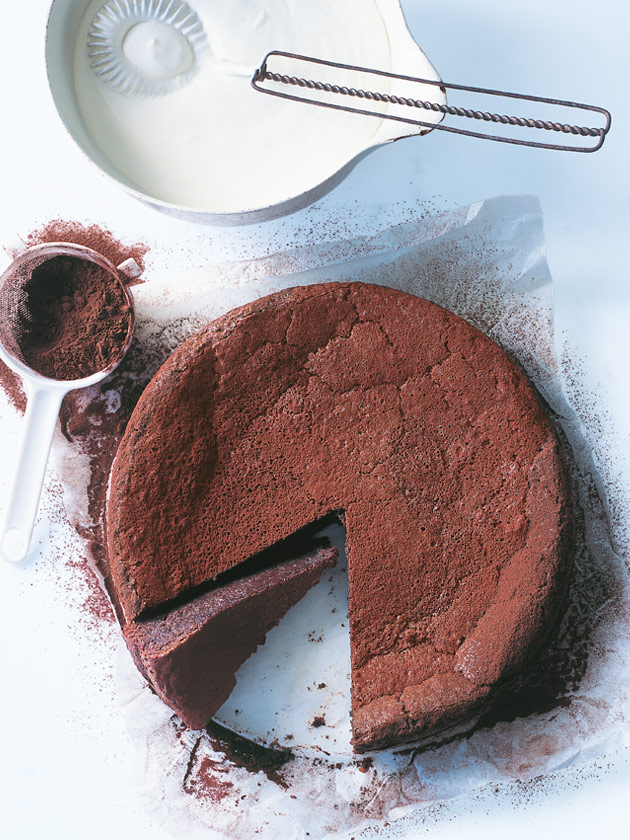 350g quality dark chocolate, chopped

185g unsalted butter, chopped

6 eggs

1 cup (220g) brown sugar

¼ cup (60ml) milk

1 cup (120g) almond meal (ground almonds)

Preheat oven to 170°C (340°F). Line the base and sides of a 22cm springform pan with non-stick baking paper. Place chocolate and butter into a saucepan over low heat and stir until melted.

Place eggs, sugar, milk and almond meal into a bowl and whisk to combine. Add chocolate mixture and whisk until smooth. Spoon mixture into tin and cover with aluminium foil. Bake for 40 minutes. Remove foil and cool cake in tin then refrigerate until cold. Serves 12

Skye Lyons
This cake is amazing. I add a teaspoon or two of coffee and it's divine
donna hay team
Hi Madeline, all of our recipes are created and tested in a fan forced oven. Happy baking!
Madeline Lattanzio
Is it 170° for fan forced or normal oven? Thank you
Kai Yeen Woo
Oh I've baked this SO MANY times and it has never failed me. I once baked 4 cakes in one night for a bazaar the next morning. A no fail cake, and oh so moist and tasty!
donna hay team
Hi Holly, Yes this cake can be frozen, however the consistency may be a little softer when defrosted. Happy baking! DH Team