fudgy chocolate puddings with raspberries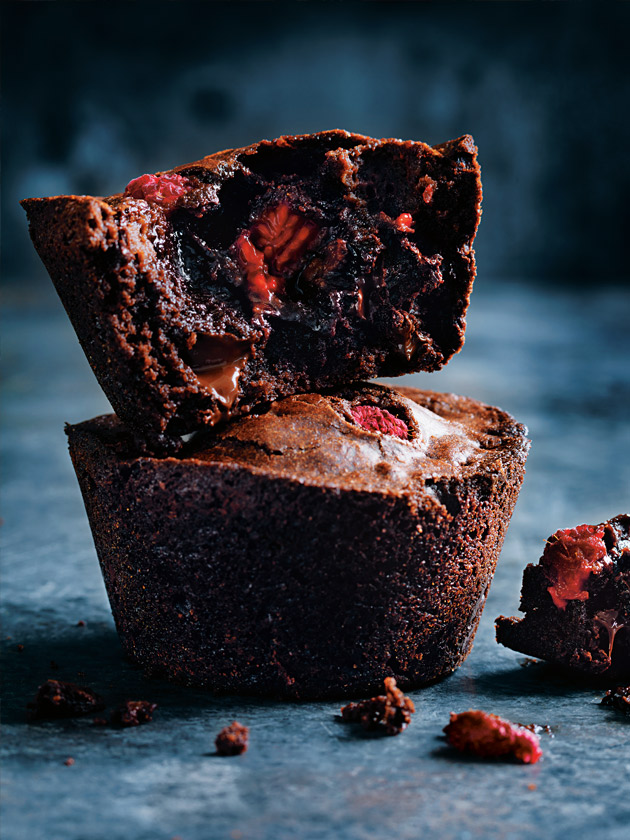 1 x quantity molten choc-chunk brownie mixture (SEE LINK TO RECIPE IN STEP 1)+

175g raspberries

Prepare the molten choc-chunk brownie mixture until the end of step 2.
Preheat oven to 160°C (325°F). Lightly grease 12 x ½-cup-capacity (125ml) muffin tins. Divide the brownie mixture between the tins and top each with the raspberries, pressing in gently. Bake for 35–40 minutes or until the puddings are just set. Turn out onto serving plates and serve warm. Makes 12
NOTE
+ This recipe begins with uncooked brownie mixture – simply prepare the basic recipe until the end of step 2.
TIP
Perfect as individual desserts, serve warm puddings with double cream.
Photography: William Meppem
donna hay team
Hi Emma, we haven't tested this so we can't guarantee it will turn out the same. Let us know how you go! The DH Team.
Emma Sutherland
Is this easily made gluten free by substituting flour for gluten free flour ?