hummingbird slice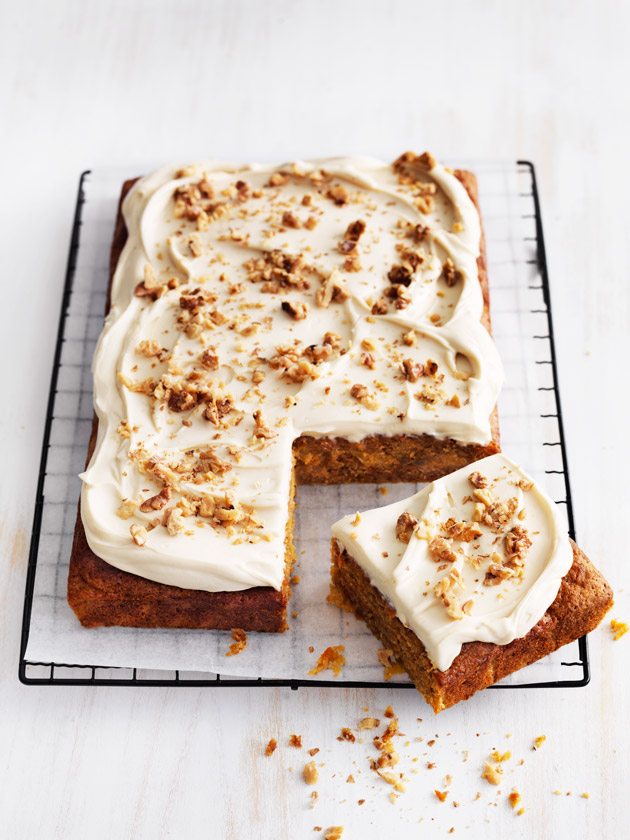 1 packet Donna Hay Wholesome Banana Bread with spelt flour mix

½ cup mashed ripe banana (about 1 large banana)

1½ cups grated carrot (3–4 carrots)

½ cup (110g) drained pineapple pieces, chopped

⅔ cup (160ml) light-flavoured extra virgin olive oil

2 eggs

½ cup (50g) chopped toasted walnuts (optional)
cream cheese frosting
250g cream cheese, softened

¾ cup (180g) firm ricotta

⅓ cup (80ml) maple syrup

2 teaspoons vanilla extract

each packet contains:
Follow the packet mix instructions.
Preheat oven to 160°C (325°F) Line a lightly greased 20cm x 30cm slice tin with non-stick baking paper.

Place the banana bread mix in a large bowl and make a well in the centre. Add the banana, carrot, pineapple, oil and eggs, and mix to combine. Pour into the tin and spread evenly with a palette knife. Bake for 40–45 minutes or until cooked when tested with a skewer. Set aside to cool completely in the tin.

To make the cream cheese frosting, place the cream cheese, ricotta, maple syrup and vanilla in a food processor and process until smooth. Spread the frosting over the cake and sprinkle with walnuts, if using, to serve. Serves 16

Kate Lee
Easy to make. Very tasty and icing adds a decadent finish. I will definitely make again and experiment with more fruit.