pork sausage, brussels sprout
and rosemary pizza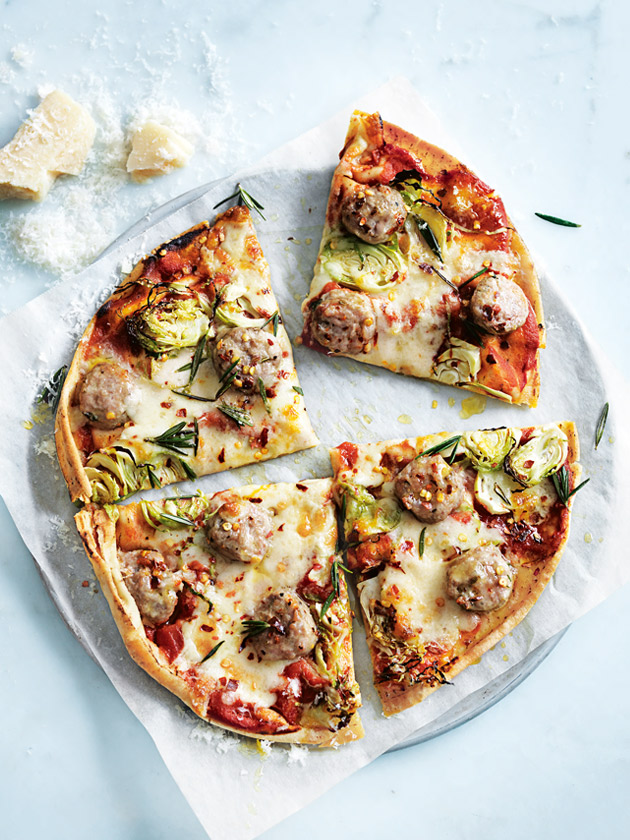 2 large Lebanese flatbreads

½ cup (140g) tomato purée

200g pork and fennel sausages, cases removed

150g brussels sprouts, thinly sliced

220g bocconcini, sliced

¼ teaspoon dried chilli flakes

2 teaspoons rosemary leaves

sea salt and cracked black pepper

extra virgin olive oil, for drizzling

finely grated parmesan, to serve

Preheat oven to 200°C. Place the flatbreads on oven trays lined with non-stick baking paper. Spread each flatbread with tomato purée.
Roll the sausage mince into balls. Divide the brussels sprout, sausage, bocconcini and chilli between the flatbreads and sprinkle with rosemary, salt and pepper.
Drizzle with oil and cook for 12 minutes or until golden and bubbling. Sprinkle with parmesan and slice to serve. Serves 4.
There are no comments for this entry yet.