raspberry and almond bread and butter pudding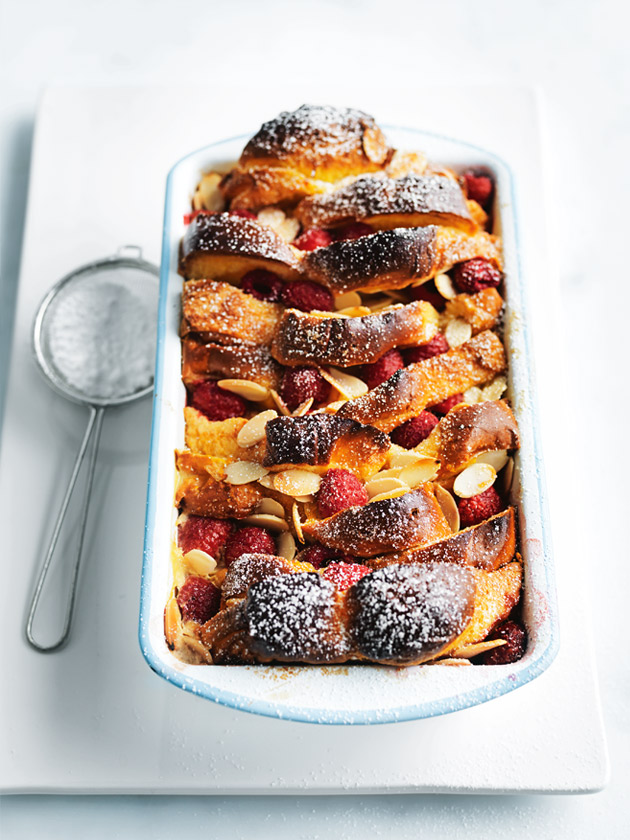 1 x 400g brioche loaf, sliced into 2cm-thick slices

125g unsalted butter, softened

2 cups (500ml) almond milk

4 eggs

1 teaspoon vanilla extract

¼ cup (55g) white sugar, plus extra for sprinkling

2 tablespoons finely grated orange rind

125g fresh raspberries

¼ cup (20g) flaked almonds

icing sugar, for dusting

Preheat oven to 180°C. Spread the brioche with the butter and place in a 21cm x 11cm (1.5-litre-capacity) baking dish.

Place the almond milk, eggs, vanilla, sugar and orange rind in a bowl and whisk to combine. Gradually pour the mixture over the brioche and allow to stand for 10 minutes.

Top with the raspberries and almonds and sprinkle with extra white sugar. Cook for 30 minutes or until golden and just set. Allow to stand for 10 minutes to cool slightly. Dust with icing sugar to serve. Serves 4–6.

There are no comments for this entry yet.