zucchini, basil and yoghurt frittata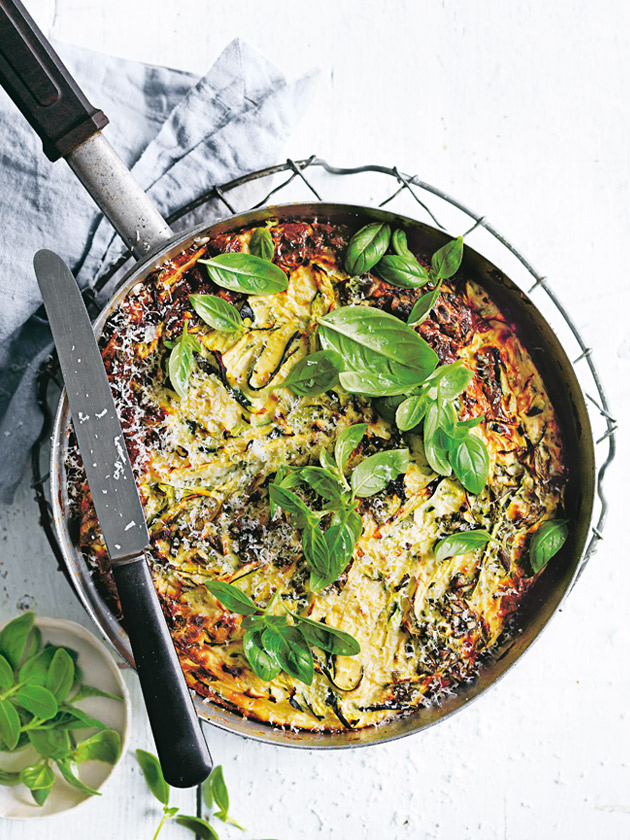 1 tablespoon extra virgin olive oil

1 leek, white part only, thinly sliced

4 cloves garlic, crushed

4 eggwhites

4 eggs

1 cup (280g) natural Greek-style (thick) yoghurt

⅓ cup chopped chives

600g zucchini (courgette), grated

3 cups basil leaves, roughly chopped, plus extra to serve

2 tablespoons capers, drained and rinsed

sea salt and cracked black pepper

¼ cup (20g) finely grated parmesan, to serve

Preheat oven to 200°C (400°F). Heat the oil in a 6-cup-capacity (1.5-litre) ovenproof frying pan over medium heat, add the leek and garlic and cook for 4–5 minutes or until softened. Set aside to cool slightly.

Place the eggwhites, eggs, yoghurt and chive in a large bowl and whisk to combine. Add the zucchini, basil, capers, salt and pepper and stir to combine.

Pour into the frying pan and cook in the oven for 30–40 minutes or until cooked through. Top with the parmesan and extra basil to serve. Serves 4–6.

There are no comments for this entry yet.