breakfast omelette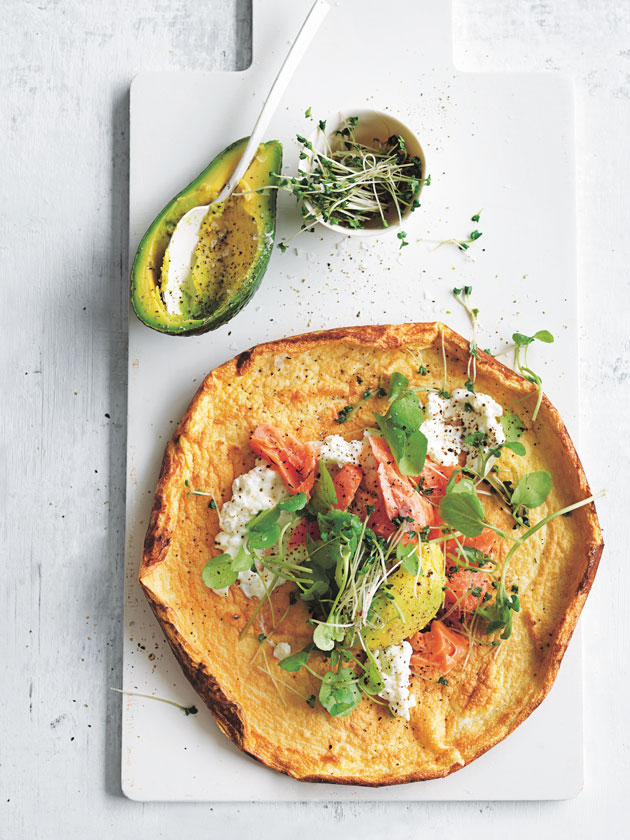 4 eggs, separated

sea salt and cracked black pepper

2 teaspoons extra virgin olive oil

⅓ cup (65g) cottage cheese

100g hot-smoked trout, flaked

1 avocado, sliced

1 cup watercress sprigs

1 cup mustard cress leaves

Preheat grill (broiler) to high. Place the egg yolks, salt and pepper

in a large bowl and whisk to combine. Place the eggwhites in a large bowl and, using hand-held beaters, whisk until stiff peaks form. Add the eggwhites to the yolk mixture and gently fold to combine.

Heat the oil in a 20cm non-stick frying pan over medium heat. Add the egg mixture and cook for 3–4 minutes or until the base

is golden. Place under the grill (broiler) and cook for 1 minute or until lightly golden. Top with the cottage cheese, trout, avocado, watercress, mustard cress, salt and pepper to serve. Serves 2.

There are no comments for this entry yet.