chia cinnamon bar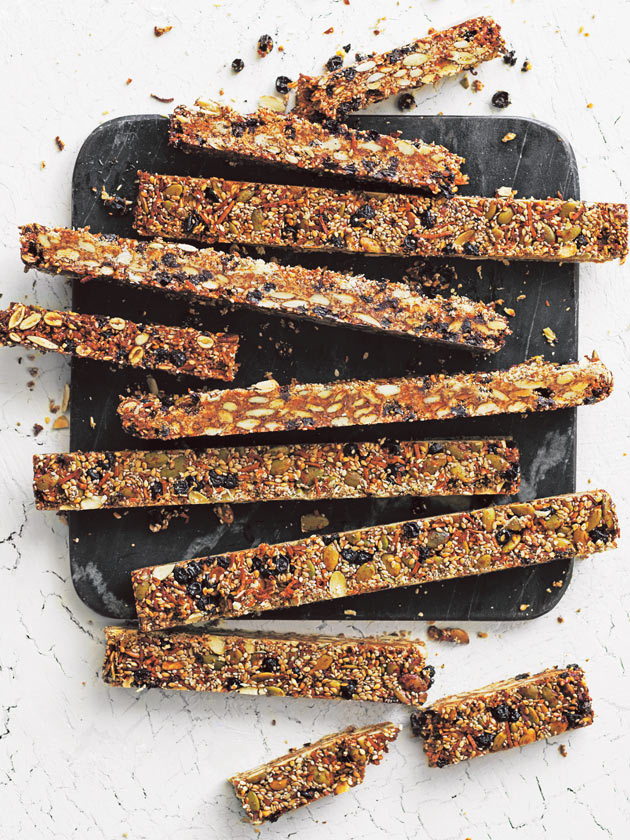 ¼ cup (50g) white chia seeds

1 cup (200g) pepitas (pumpkin seeds)

½ cup (75g) sesame seeds

½ cup (80g) currants

½ cup (40g) shredded coconut

1 teaspoon ground cinnamon

1 teaspoon vanilla bean paste

⅓ cup (115g) honey

Preheat oven to 160°C (325°F). Place the chia seeds, pepitas, sesame seeds, currants, coconut, cinnamon, vanilla and honey in a large bowl and stir well to combine.

Firmly press into a lightly greased 20cm x 20cm tin lined with non-stick baking paper. Cook for 45–50 minutes or until golden.
Place in the refrigerator for 1 hour or until cool and firm. Using a serrated bread knife, slice into 1cm bars to serve. Makes 10.
+ Store these bars refrigerated in an airtight container for up to 10 days.
There are no comments for this entry yet.