mango and ginger almond trail mix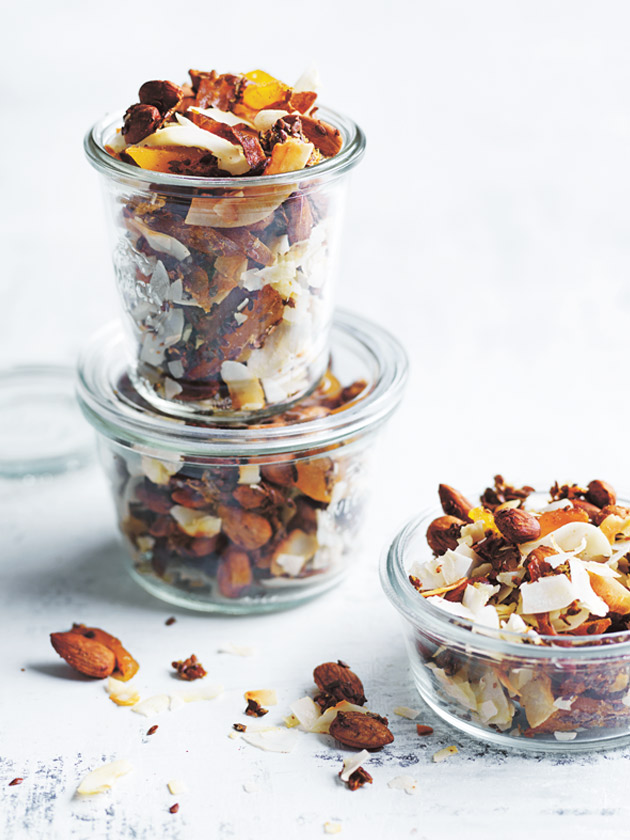 1 cup (150g) dried mango, sliced

¼ cup (45g) linseeds (flaxseeds)

1½ cups (240g) almonds

1½ tablespoons finely grated ginger

½ teaspoon ground cardamom

¾ cup (180ml) mango nectar

1 cup (50g) flaked coconut

Preheat oven to 160°C (325°F). Place the mango, linseeds, almonds, ginger, cardamom and ½ cup of the mango nectar in 
a bowl and stir to combine. Place on a large baking tray and cook, stirring halfway, for 30 minutes.

Place the coconut and remaining mango nectar in a bowl and stir to combine. Evenly spread the coconut mixture over the almond mixture and cook for a further 
8 minutes or until golden and crisp. Set aside to cool completely. Makes 4 cups.

TIP: This trail mix will keep in an airtight container for up to 2 weeks.
There are no comments for this entry yet.