peach vanilla popsicles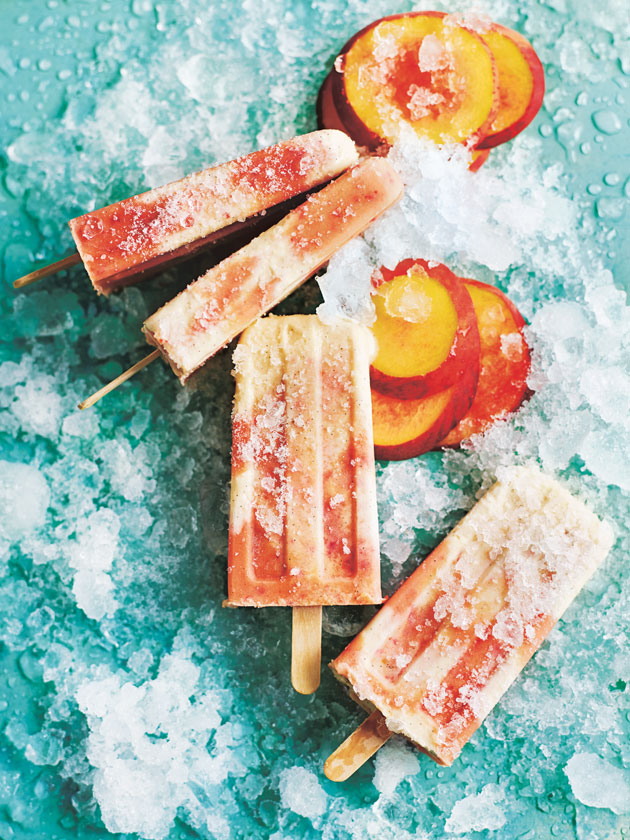 ¾ cup (210g) natural Greek-style (thick) yoghurt

¼ cup (90g) honey

1 teaspoon vanilla bean paste

3 peaches (400g), chopped

Place the yoghurt, honey and vanilla in a large bowl and stir to combine. Place the peaches and ¼ cup (60ml) of the yoghurt mixture in a separate bowl. Using a hand-held blender, blend until smooth.
Layer alternate spoonfuls of the yoghurt and peach mixtures into 8 x 1⁄3-cup-capacity (80ml) popsicle moulds. Swirl gently with a butter knife, insert popsicle sticks and place in the freezer for 4–5 hours or until firm. Makes 8.

There are no comments for this entry yet.