roasted almond butter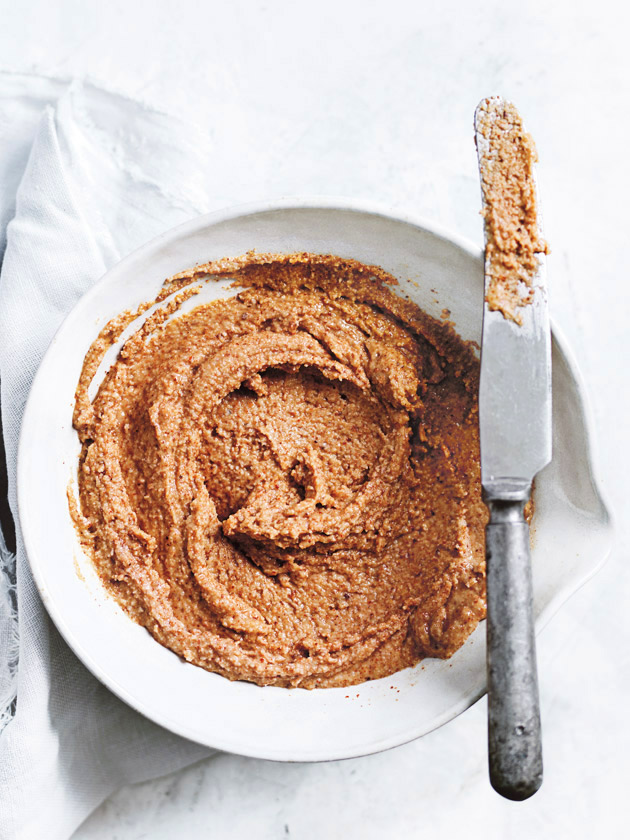 2 cups (320g) almonds

¼ teaspoon sea salt flakes

1 tablespoon grapeseed oil

Preheat oven to 160°C (325°F). Place the almonds on a large baking tray and cook for 8–10 minutes or until golden.
While the almonds are still warm, place in a large food processor and add the salt and oil. Process for 10–12 minutes or until smooth, scraping down the sides of the bowl occasionally.
Set aside to cool before serving. Makes 1 cup.

There are no comments for this entry yet.