spicy parsnip chips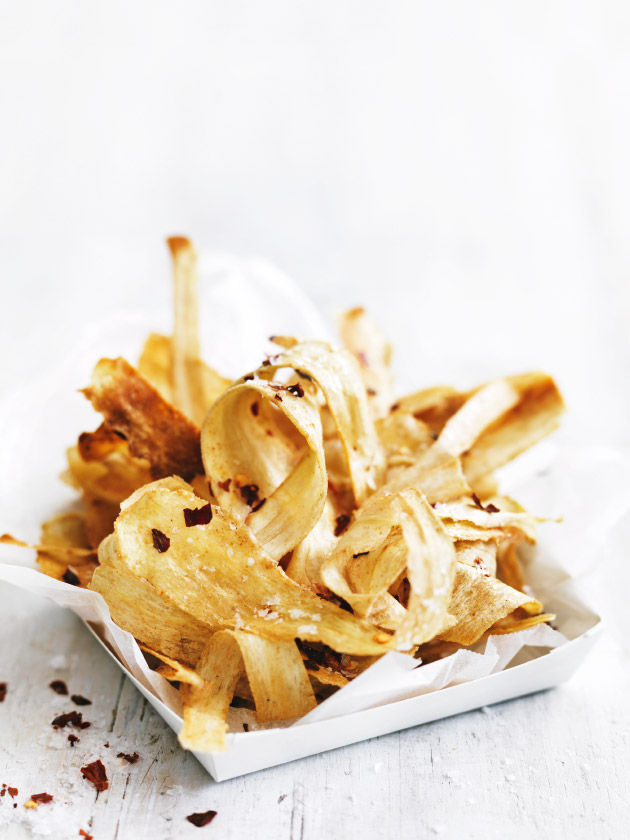 4 medium parsnips (800g), peeled

¼ teaspoon dried chilli flakes

½ teaspoon ground coriander

1 teaspoon maple syrup

1 tablespoon vegetable oil

sea salt flakes

Preheat oven to 150°C (300°F). Using a vegetable peeler, slice the parsnip into thin ribbons and place in a large bowl with the chilli, coriander, maple and oil and toss to coat.

Place in a single layer on 2 baking trays lined with non-stick baking paper. Bake for 15–20 minutes or until golden and crisp. Sprinkle with salt to serve. Serves 4 as a snack.

There are no comments for this entry yet.