lemongrass and cucumber caprioska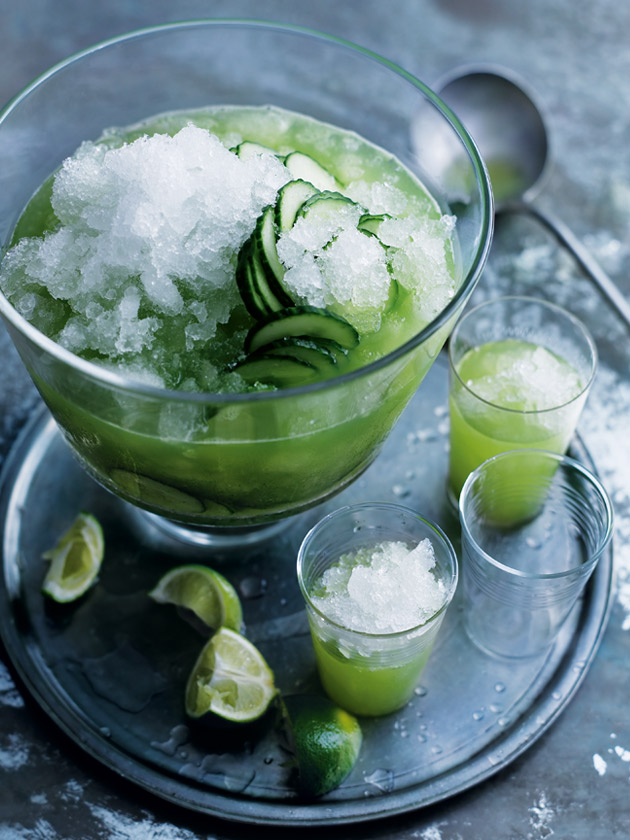 1 cup (220g) caster (superfine) sugar

1 cup (250ml) lime juice

3 stalks lemongrass, trimmed and chopped

4 cucumbers, peeled and deseeded

⅔ cup (160ml) white rum

3 cups (750ml) soda water

thinly sliced cucumber, extra, crushed ice, and lime wedges, to serve

Place the sugar, lime juice and lemongrass in a saucepan over low heat and cook, stirring, until the sugar is dissolved. Increase heat to high and bring to the boil for 2 minutes or until thickened slightly.

Allow to cool completely before straining. Place the cucumber, white rum and lemongrass syrup in a blender and process until smooth. Pass through a sieve into a 1.5 litre-capacity (6 cups) jug.

Add the soda water, extra cucumber and ice and stir to combine. Squeeze in extra lime, if desired. Makes 1.25 litres (5 cups).

There are no comments for this entry yet.