chicken wings
with sriracha, sesame and honey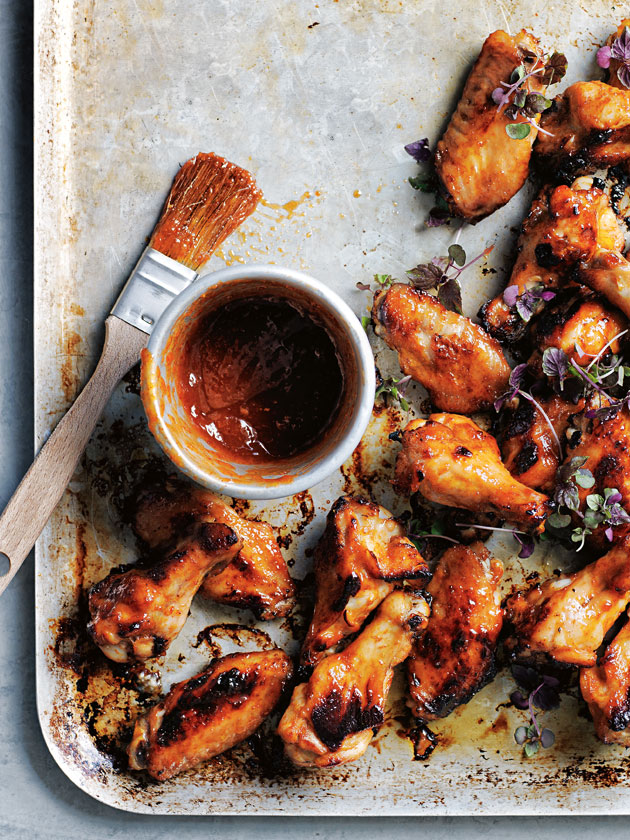 ⅓ cup (80ml) sriracha
¼ cup (90g) honey
1 tablespoon soy sauce

1 teaspoon sesame oil

sea salt and cracked black pepper

2kg chicken wings, trimmed

baby (micro) shiso leaves, to serve

Preheat oven to 220°C (425°F). Combine the sriracha, honey, soy sauce, sesame oil, salt and pepper in a large bowl and whisk to combine.
Add the chicken wings and toss to coat. Set aside to marinate for 15 minutes. Place the chicken on a large oven tray.
Cook, turning occasionally, for 30 minutes or until sticky and caramelised. Serve with shiso leaves. Serves 4.

There are no comments for this entry yet.