carrot and quinoa falafels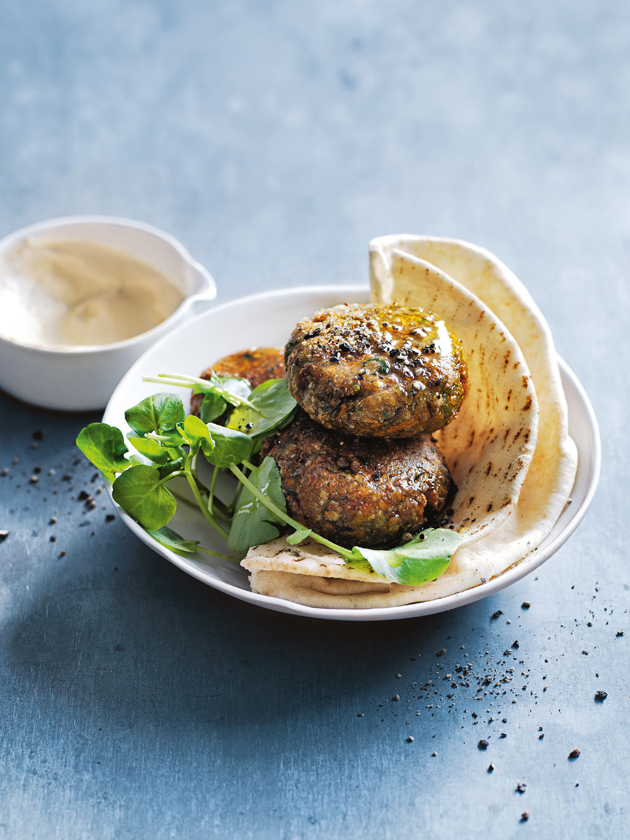 1 large (150g) carrot, peeled, grated

1 cup (85g) quinoa flakes+

½ cup coriander leaves

1 green onion, sliced

400g can lentils, drained and rinsed

sea salt and cracked black pepper

store-bought pita breads, watercress sprigs and store-bought hummus, to serve

Place the carrot, quinoa, coriander, onion, lentils, salt and pepper in a food processor and process until just combined. Roll 2 tablespoons of the mixture into balls and flatten slightly.

Fill a medium, deep saucepan half-full with oil and place over medium heat until the temperature reaches 160°C on a deep-frying thermometer. Cook the falafels, in batches, for 2–3 minutes or until golden and,crunchy. Drain on paper towel.

Place pita breads and watercress in serving bowls and top with the falafels. Sprinkle with pepper and serve with hummus. Makes 10.

+ Quinoa flakes are available from health stores and the health food aisle of the supermarket.
donna hay team
Hi Julia, yes no problem at all. The DH team
Julia Smith
Can these be made ahead frozen and reheated or just allowed to thaw?