char-grilled prawns
with miso ginger butter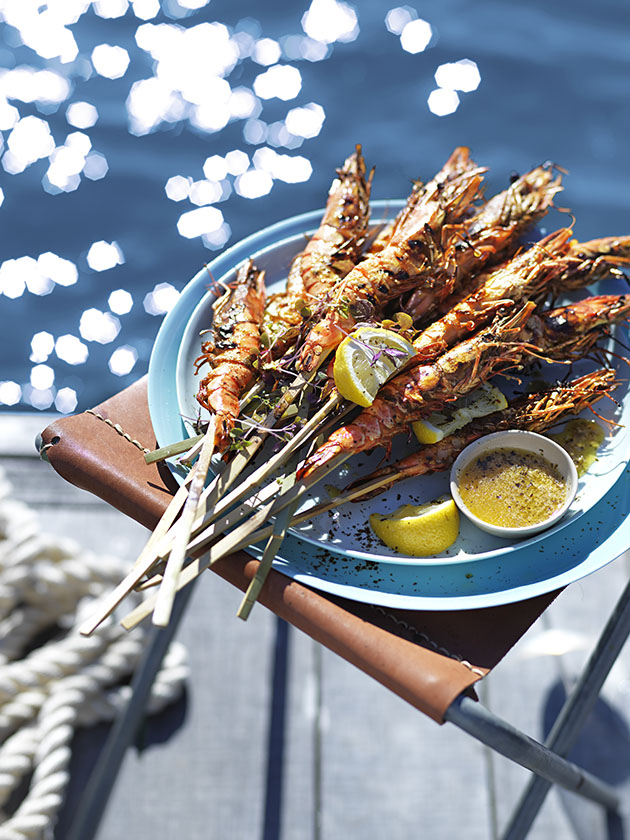 50g unsalted butter, chopped and softened

1½ tablespoons white miso paste

1 teaspoon finely chopped nori (dried seaweed)

1 tablespoon finely grated ginger

12 large green (raw) tiger prawns (shrimp)

1 tablespoon extra virgin olive oil

micro (baby) purple shiso and lemon wedges, to serve

Place the butter, miso, nori and ginger in a small bowl and mix to combine. Set aside.

Heat a char-grill pan or barbecue over high heat. Thread the prawns onto 12 metal skewers and drizzle with the oil. Cook for 4–5 minutes, each side, or until lightly charred and cooked through. While the prawns are hot, spoon over 2 tablespoons of the miso ginger butter. Top with the shiso and serve with the lemon and remaining miso ginger butter. Serves 4.

Wine note: the flavours of king prawns pair perfectly with the Cloudy Bay Sauvignon Blanc, a truly classic wine match.

There are no comments for this entry yet.