essential mince mixture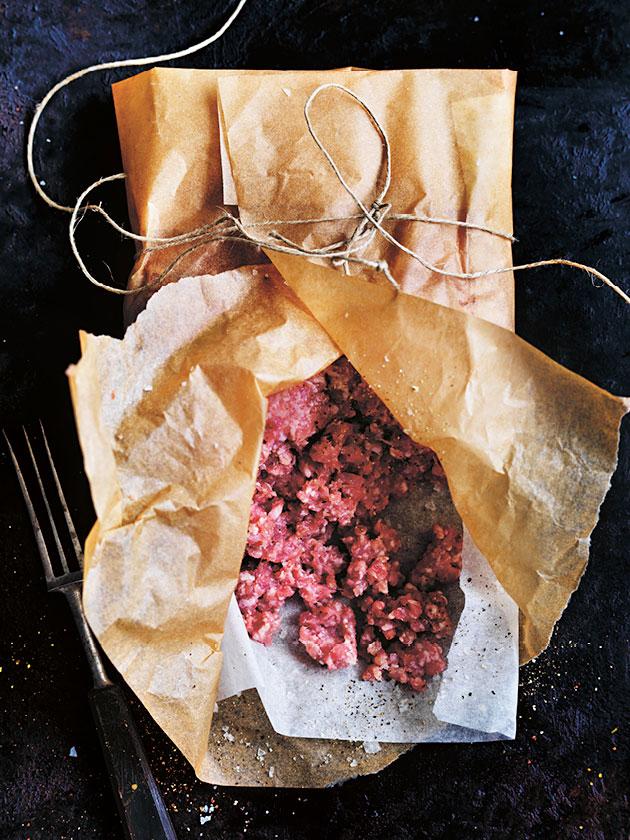 1 cup (70g) fresh breadcrumbs

¼ cup (60ml) milk

2 teaspoons fennel seeds

2 teaspoons sea salt flakes

1 teaspoon dried chilli flakes

500g pork mince

500g veal mince

1 tablespoon finely grated lemon
rind

1 egg yolk

1 cup (80g) finely grated
parmesan

2 tablespoons thyme leaves,
chopped

4 cloves garlic, crushed

1 tablespoon Dijon mustard

cracked black pepper

Place the breadcrumbs and milk in a large bowl and allow to stand for 5 minutes.

Place the fennel seeds, salt and chilli flakes in a mortar and lightly crush with a pestle.

Add the fennel mixture, pork and veal mince, lemon rind, egg yolk, parmesan, thyme, garlic, mustard and pepper to the breadcrumb mixture and mix for 2–3 minutes or until well combined+.

NOTE: + Use this versatile mince mixture as the base for anything from meatballs to lasagne to bolognese sauce. Ensure it's cooked through before serving.
TIP: You can buy combined pork and veal mince from your butcher.
Justine Irving
Cooked this tonight. Beautiful flavour. This will be my new meatball recipe for sure!
RELATED VIDEO