homemade ginger beer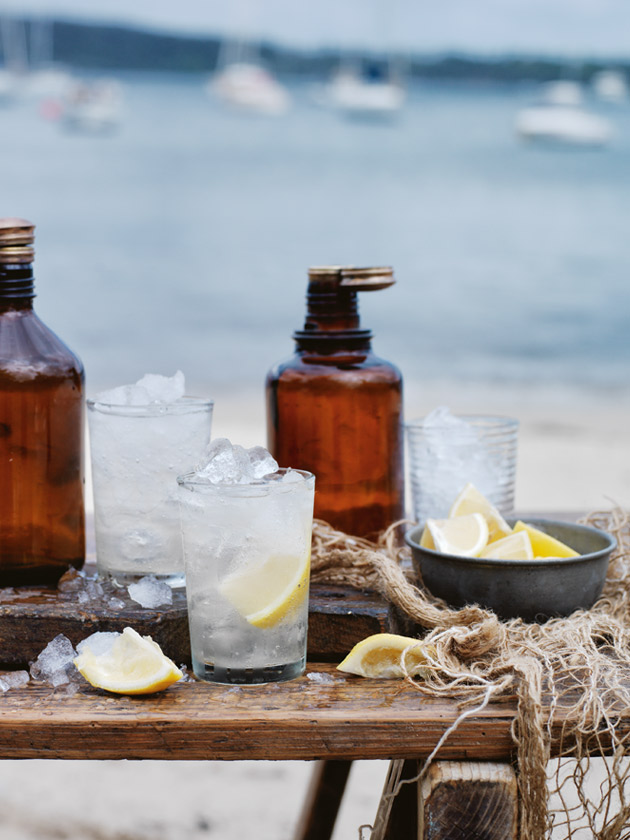 1 cup (220g) raw sugar
½ cup (125ml) water
2 tablespoons finely grated ginger
¼ teaspoon dried yeast
¼ teaspoon sea salt flakes
¼ cup (60ml) lemon juice
1.5 litres water, extra
Place the sugar, water and ginger in a small saucepan over high heat and bring to the boil. Cook for 1 minute or until the sugar has dissolved. Set aside to cool completely.
Pour the ginger syrup into a 2-litre plastic bottle. Add the yeast, salt, lemon juice and water, place the lid on tightly and set aside at room temperature for 6 hours. Refrigerate for a further 6 hours or overnight. Gently upturn the bottle 1–2 times before serving. Makes 2 litres
+ Ensure the lid is secured tightly so the gas that develops during fermentation can't escape. The bottle will expand and tighten as the gas develops. Keep ginger beer, refrigerated, for up to three days – release excess pressure every couple of days by unscrewing the lid, then replacing.
Photography: Chris Court
There are no comments for this entry yet.