passionfruit cordial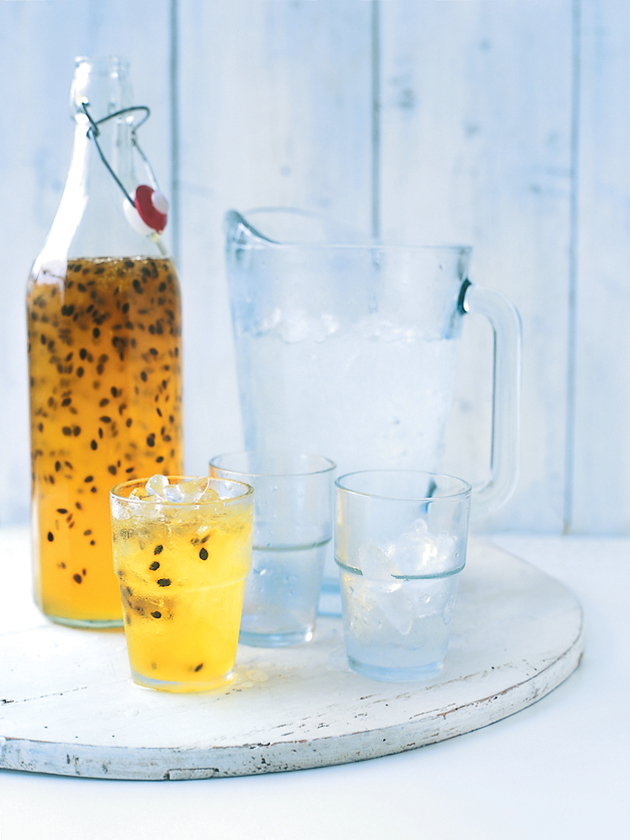 4 cups (880g) caster (superfine) sugar
2 cups (500ml) water
1 cup (250ml) passionfruit pulp
1 teaspoon citric acid+
Place sugar, water, passionfruit pulp and citric acid in a medium saucepan over medium heat and stir until sugar is dissolved.
Bring to the boil, remove from the heat and allow to cool. Store in the fridge for up to 4 weeks. To serve, pour over crushed ice and top up with water or soda water to taste. Makes 5 cups.

+ Citric acid is a natural preservative and is found in the baking aisle of most supermarkets.
There are no comments for this entry yet.