mango and passionfruit granita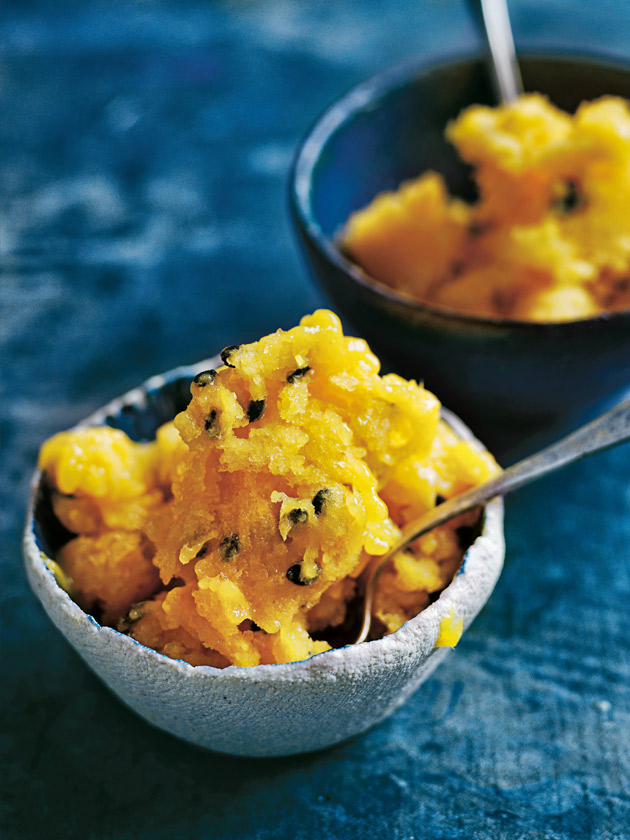 1kg mango flesh (from approximately 4 mangoes)

½ cup (125ml) passionfruit pulp (from approximately 6 passionfruit)

Place the mango in a food processor and process until smooth. Place the mango mixture and passionfruit in a large bowl and stir to combine. Pour the mixture into a 20cm x 30cm slice tin lined with non-stick baking paper. Freeze overnight or until firm.

Remove from the freezer and stand at room temperature for 10 minutes. Scrape the mixture with a fork, spoon into serving glasses and serve immediately. Serves 4–6.

There are no comments for this entry yet.