pomegranate and blood orange punch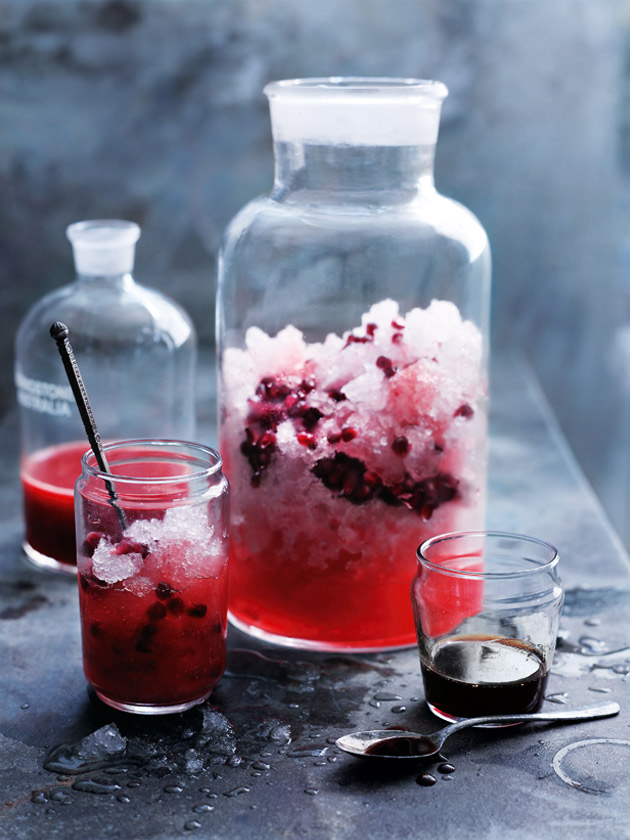 1 pomegranate, seeds removed+
¼ cup (60ml) pomegranate molasses++

⅔ cup (160ml) vodka

2½ cups (625ml) lemonade

2 cups (500ml) blood orange juice

crushed ice, to serve



Place the pomegranate seeds, pomegranate molasses, vodka, lemonade and blood orange juice in a 1.5 litre-capacity (6 cups) jug and stir to combine. Makes 1.25 litres (6 cups).

+ To loosen the seeds, roll the pomegranate on a bench, cut in half and scrape the seeds into a bowl.
++ You can find pomegranate molasses at specialty food stores and Middle Eastern grocers.
There are no comments for this entry yet.