marinated mozzarella
with preserved lemon and basil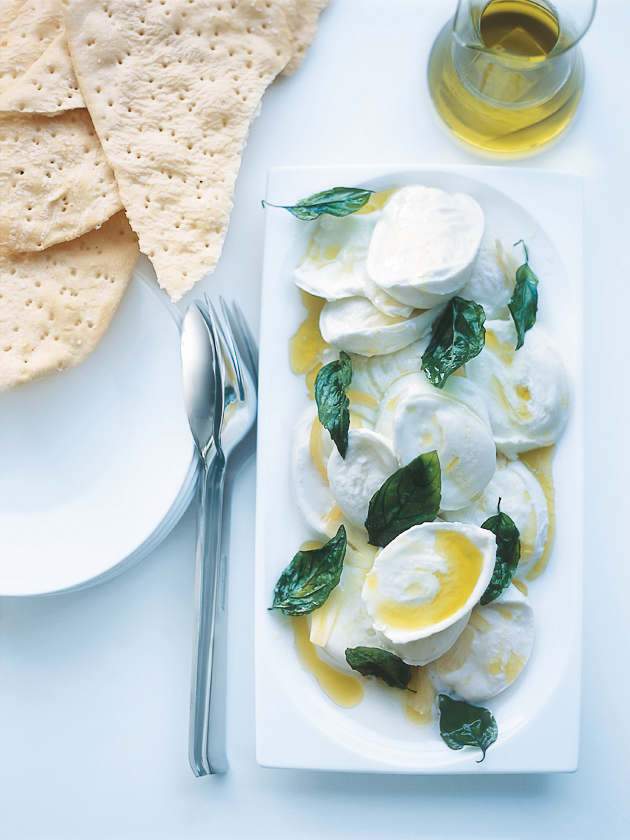 4 buffalo mozzarella, sliced

2 cloves garlic, thinly sliced

30g preserved lemon rind

½ cup (125ml) olive oil

2 tablespoons olive oil, extra

12 basil leaves
crispy flat bread, to serve

Place the mozzarella, garlic and preserved lemon on a platter and spoon over the oil. Cover and refrigerate for 1 hour or until ready to serve.
Heat the extra oil in a non-stick frying pan over medium heat. Cook the basil for 30 seconds or until bright green and crispy. Remove from the pan and drain on absorbent paper. Top the mozzarella with crispy basil leaves and serve with the flatbread. Serves 8.

There are no comments for this entry yet.