mint, coriander and sriracha
lettuce wedges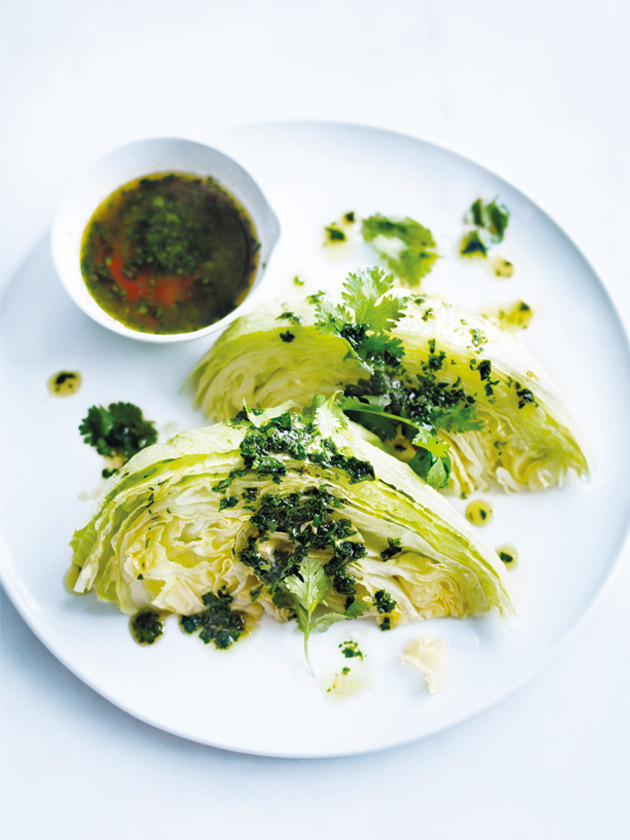 1 cup mint leaves

2 cups coriander leaves, plus extra to serve

1 cup flat-leaf parsley leaves

¼ cup (125ml) extra virgin olive oil

3 teaspoons red wine vinegar

sea salt and cracked black pepper

2 tablespoons sriracha hot chilli sauce+

1 iceberg lettuce, cut into wedges, to serve

Place the mint, coriander and parsley in a food processor and process until finely chopped. Add the oil, vinegar, salt and pepper and process until just combined.

Place in a serving bowl and gently stir in the sriracha. Place the lettuce wedges on a serving plate, drizzle with dressing and top with the extra coriander to serve. Makes 1 cup.
+ Sriracha hot chilli sauce is a spicy and tangy sauce, originally from Thailand. It's commonly used in Thai and Vietnamese dishes, and is available from the Asian aisle in most supermarkets and from Asian supermarkets.
Tip: You can also use the mint coriander and sriracha dressing in noodle salads or toss it through a crunchy cabbage slaw.
There are no comments for this entry yet.