roasted garlic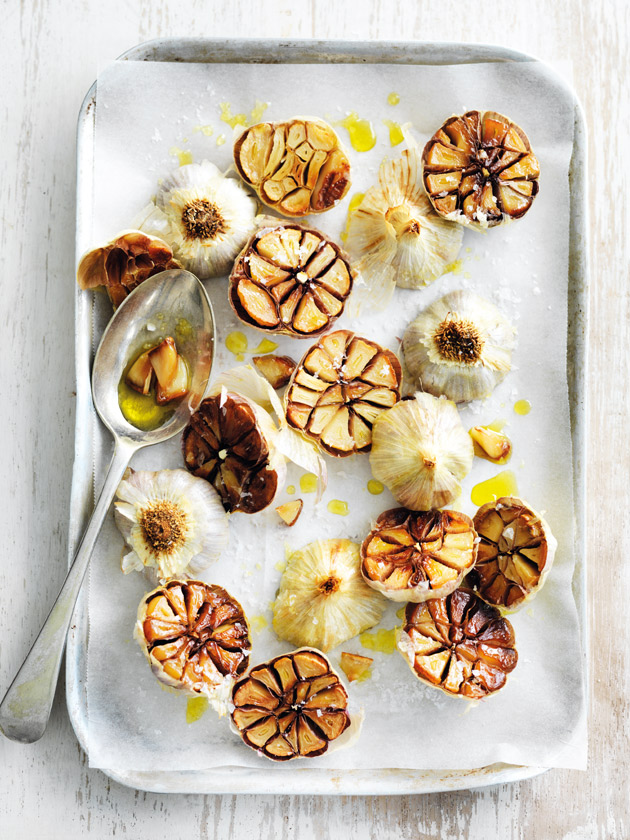 4 bulbs garlic, halved

extra virgin olive oil, for drizzling

sea salt and cracked black pepper

Preheat oven to 180°C. Place the garlic, cut-side down, on a baking tray lined with non-stick baking paper.

Drizzle with the oil and sprinkle with salt and pepper.

Cook for 20–35 minutes or until softened and golden.

+ Roasted garlic can be blended into soups, sauces, gravies and dips, and is a lovely addition to a mezze plate or cheese board.
Tip: Leftover garlic can be stored in airtight container in the fridge for up to one week.
There are no comments for this entry yet.