smoky peach barbecue sauce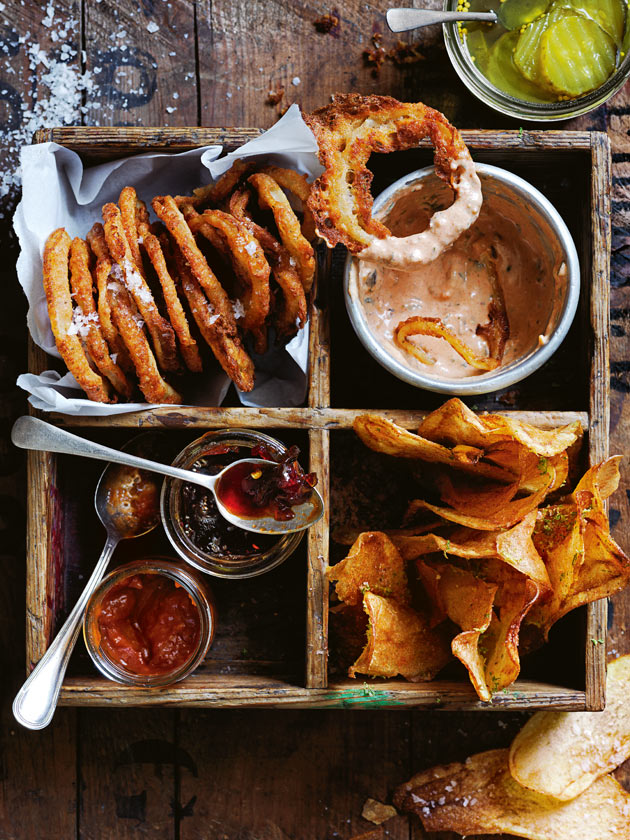 2 tablespoons extra virgin olive oil

1 onion, finely chopped

2 cloves garlic, crushed

6 yellow peaches, chopped

½ cup (125ml) apple cider vinegar

½ cup (90g) brown sugar

¼ cup (60ml) Worcestershire sauce

1½ cups (420g) tomato puree

2 teaspoons Tabasco sauce

2 teaspoons smoked paprika

6 fresh bay leaves

Heat the oil in a large saucepan over high heat. Cook the onion and garlic for 4–5 minutes or until soft. Add the peach, vinegar, sugar, Worcestershire sauce, tomato puree, Tabasco sauce, paprika and bay leaves and stir to combine. Bring to a simmer and reduce heat to medium. Cook, stirring occasionally, for 15 minutes or until thickened. Set aside to cool. Remove the bay leaves. Using a hand-held stick blender, blend until smooth. Makes 3½ cups
+ This sauce will keep refrigerated in an airtight container for up to one month.
Photography: Chris Court
donna hay team
Hi Leah, we haven't tested the recipe like this, but it should work out ok. If using canned peaches, they are typically quite sweet, so we recommend halving the brown sugar and increasing as you need. Hope that helps!
Leah Thompson
Could you make this recipe with frozen or canned peaches?
Tags:
apple cider vinegar
,
barbecue
,
bay leaves
,
condiments
,
garlic
,
onion
,
peach
,
sauce
,
smoked
,
smoked paprika
,
smoky
,
worchestershire sauce
,