ultimate burger sauce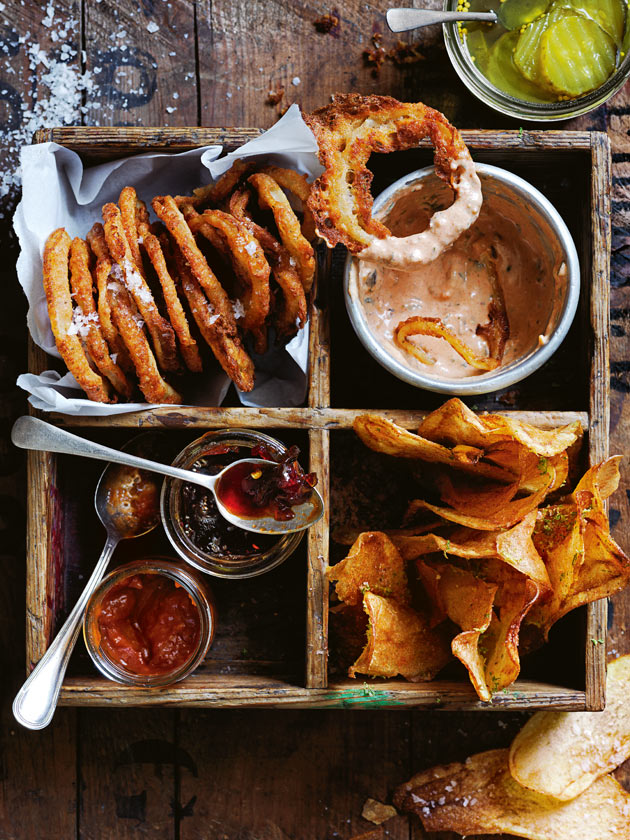 ½ cup (120g) sour cream

¼ cup (75g) whole-egg mayonnaise

½ cup flat-leaf parsley leaves, finely chopped

½ cup (100g) dill pickles (gherkins), finely chopped

½ cup (40g) finely grated parmesan

⅓ cup (80ml) tomato sauce (ketchup)

1 tablespoon paprika

½ teaspoon green peppercorns, finely chopped

¼ teaspoon cayenne pepper

sea salt and cracked black pepper

Place the sour cream, mayonnaise, parsley, pickles, parmesan, tomato sauce, paprika, peppercorns, cayenne pepper, salt and black pepper in a medium bowl and mix to combine. Makes 1½ cups.
+ This sauce will keep refrigerated in an airtight container for up to two weeks.
There are no comments for this entry yet.