green beans
with pistachio, orange and cranberry butter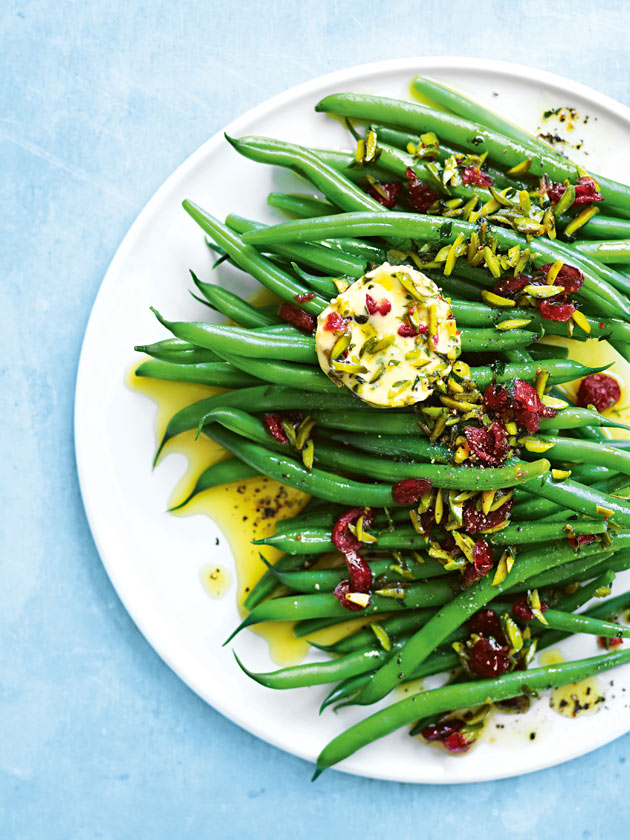 250g unsalted butter, chopped and softened

½ cup (65g) dried cranberries (craisins)

½ cup (70g) slivered pistachios

2 tablespoons orange zest

2 tablespoons thyme leaves

2 teaspoons sea salt flakes

cracked black pepper

steamed green beans, to serve

Place the butter, cranberries, pistachio, orange zest, thyme, salt and pepper in a medium bowl and mix well 
to combine. Place the pistachio, orange and cranberry butter on a sheet of non-stick baking paper and shape 
into a log. Roll to enclose, twisting the ends to seal, and refrigerate for 2 hours or until firm.

Toss slices of the butter with green beans to serve. 
Makes 1 log.

Note: You can keep extra butter wrapped and refrigerated 
for up to two weeks.
Photography: Ben Dearnley
There are no comments for this entry yet.