choc-orange rice pudding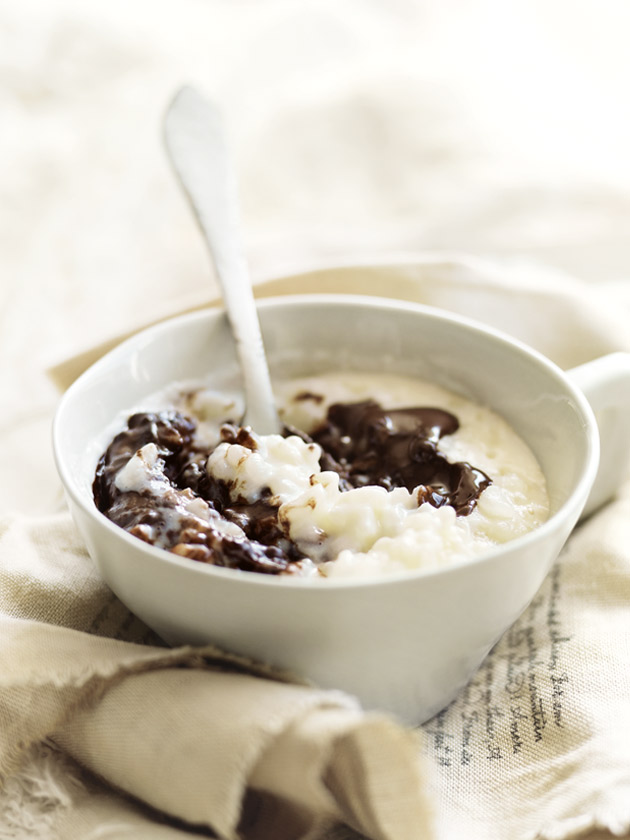 1 x quantity basic rice pudding (see below)

1 cup (250ml) single (pouring) cream

1 tablespoon finely grated orange rind

150g dark chocolate, melted

basic rice pudding
1 cup (200g) arborio rice

1 litre (4 cups) milk

½ cup (110g) caster (superfine) sugar

1 vanilla bean, split and seeds scraped

Follow the basic rice pudding recipe (below).
Add the cream and orange rind to the cooked pudding and stir to combine. Spoon over the melted chocolate to serve.

basic rice pudding
Place the rice, milk, sugar and vanilla in a medium saucepan over high heat and bring to the boil. Reduce heat to low, cover, and cook, stirring occasionally, for 25–30 minutes or until rice is tender. Serves 4
There are no comments for this entry yet.