sweet pie pastry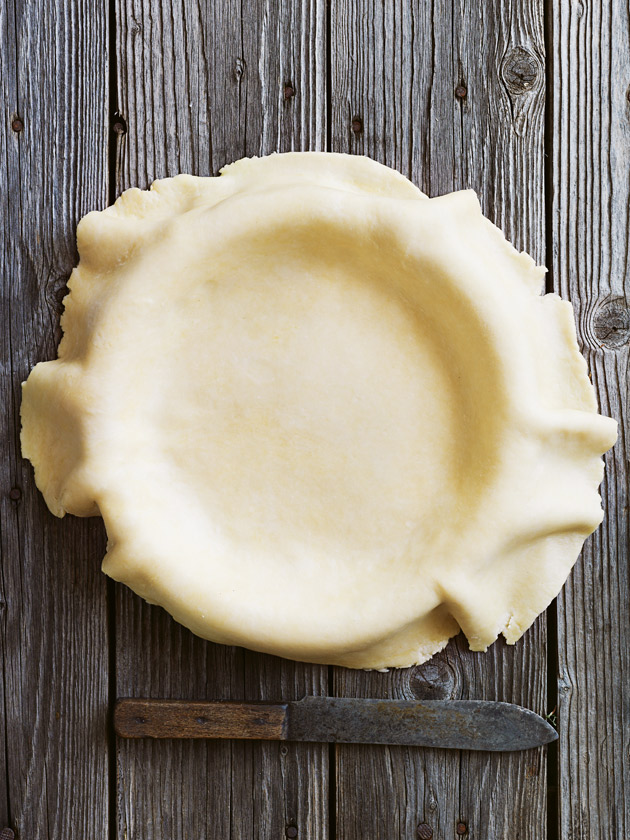 3 cups (450g) plain (all-purpose) flour

⅓ cup (75g) caster (superfine) sugar

1 teaspoon sea salt flakes

125g cold unsalted butter, chopped

75g cold lard, chopped

1 tablespoon apple cider vinegar

½ cup (125ml) iced water

To make the pastry, place the flour, sugar and salt in a large bowl and mix to combine.

Add the butter and lard and, using your fingertips, rub into the flour mixture until it resembles fine breadcrumbs. Add the vinegar and water and, using a butter knife, bring the mixture together to form a rough dough. Lightly knead to bring the dough together.
Shape into 2 discs and wrap each in plastic wrap. Refrigerate for 30 minutes or until firm. Makes 1 quantity.

+ Lard is a common addition to pastry dough, as it has a higher melting point than butter so will help the pastry keep its shape when cooking. We've used a combination of butter and lard in our pastries to give a rich, sweet flavour and a nice crisp crust. Find lard in the chilled section of the supermarket.
+ Make sure the butter, lard and water are very cold before using. This will help prevent the fats from melting as you knead and roll the dough, resulting in a soft and flaky pastry.
+ A dash of vinegar added to the pastry mix helps to break down the gluten in the flour, resulting in a tender dough that's easier to roll.
There are no comments for this entry yet.