raspberry-chocolate squashed pull-aparts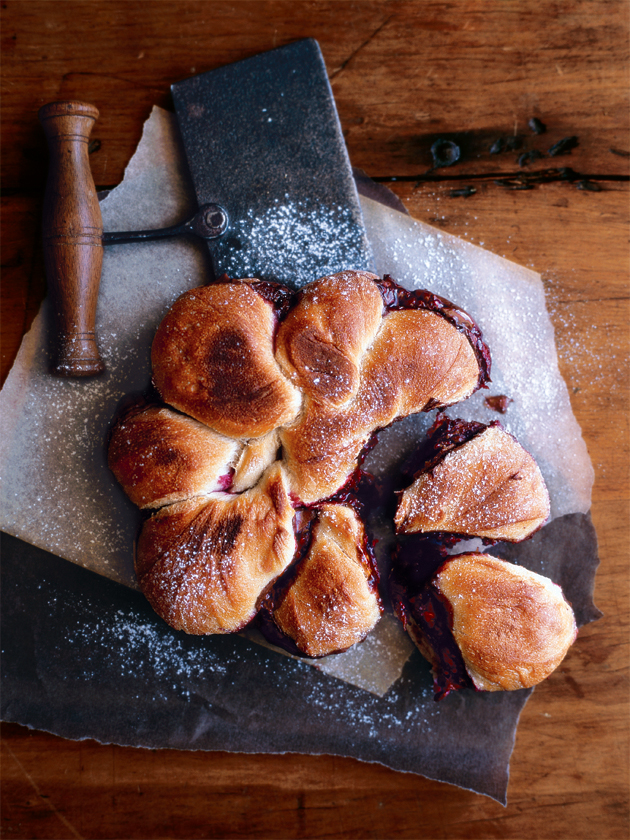 1 soft white pull-apart bread+, halved
½ cup chocolate-hazelnut spread
1 cup frozen raspberries, thawed
pure icing (confectioner's) sugar, for dusting

Spread one half of the bread with the chocolate-hazelnut spread, then top with the raspberries and remaining bread.
Heat a large non-stick frying pan over medium heat++. Place the pull-apart in the pan and top with a plate and can to weigh down. Cook for 1−2 minutes each side or until toasted and the spread has melted. Dust with icing sugar to serve. Serves 4.

+ Pull-apart bread is available from select bakeries.
++ You can also use an electric sandwich press instead of a frying pan.
There are no comments for this entry yet.