campari and blood orange granita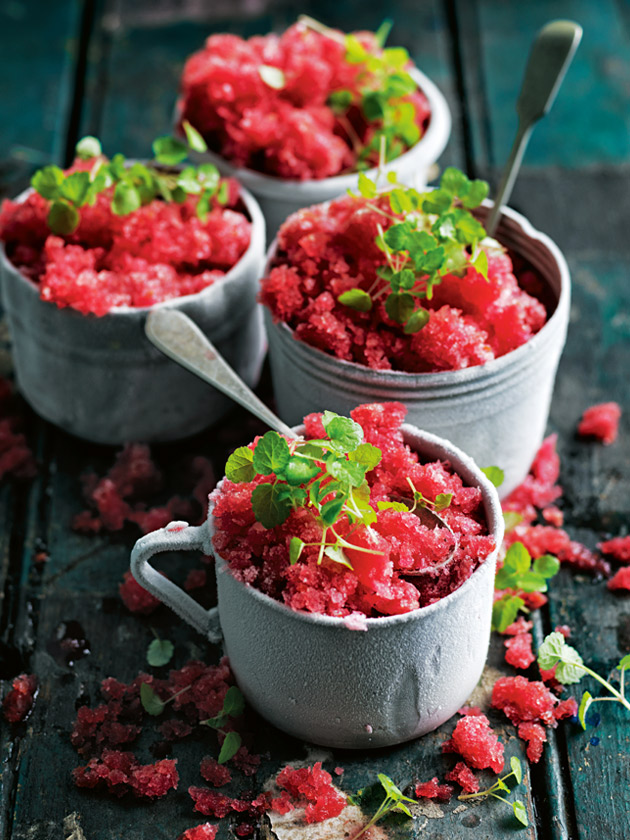 1 cup (250ml) water

½ cup (110g) white (granulated) sugar

1 tablespoon finely grated blood orange rind

2 cups (500ml) blood orange juice

¼ cup (60ml) Campari

micro (baby) lemon balm, to serve

Place the water and sugar in a medium saucepan over high heat, bring to the boil and cook, stirring, until the sugar is dissolved. Set aside to cool slightly.

Add the blood orange rind, juice and Campari to the mixture and mix well to combine. Pour into a 20cm x 30cm metal slice tin and freeze for 6–8 hours or until completely frozen.

Using a fork, rake the granita and freeze until ready to use. To serve, divide between cups and serve with the lemon balm. Serves 6.

There are no comments for this entry yet.