chocolate chunk brownie ice-cream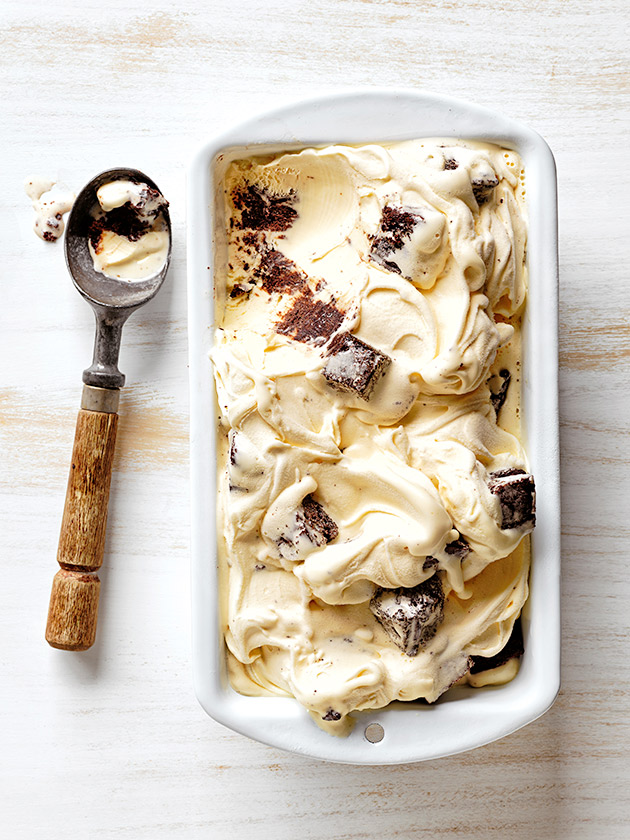 1 packet Donna Hay Molten Chocolate Chunk Brownie Mix

125g unsalted butter, chopped and melted

2 eggs

2 litres vanilla ice-cream, chopped and slightly softened
each packet contains:
1 sachet brownie mix

1 sachet chocolate chunks

​Follow the packet mix instructions.

Once cool, turn out the brownie onto a chopping board and chop into 2cm pieces. Divide in half and set aside.

Place the ice-cream in the bowl of an electric mixer and beat on low speed for 2 minutes or until soft. Fold through half the chopped brownie.
Spread the ice-cream evenly into a 21cm x 11cm metal tin. Place in the freezer for 3–4 hours or until firm. Serve with the extra brownie chunks. Serves 6–8
There are no comments for this entry yet.