bliss balls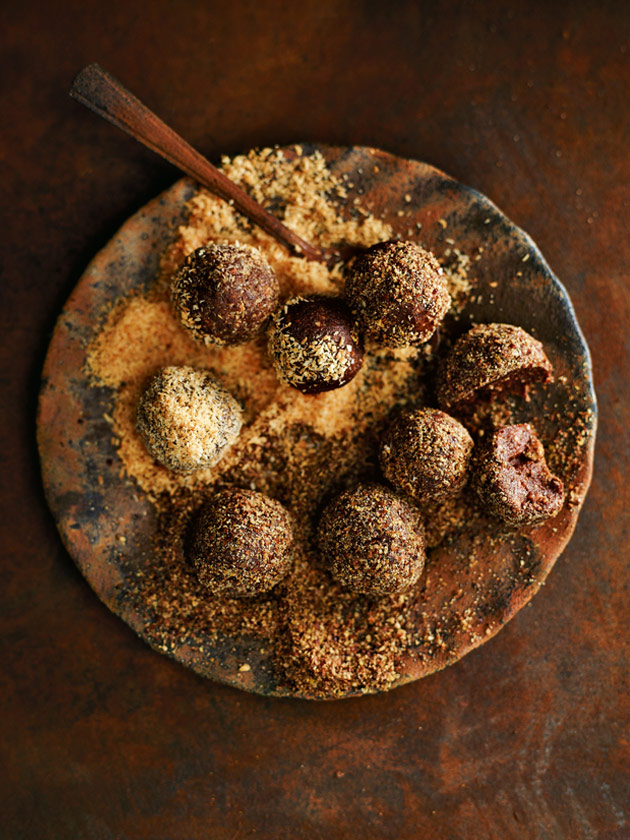 24 fresh dates, pitted

½ cup (80g) almonds

1 tablespoon rice malt syrup

1 tablespoon coconut oil, melted

2 tablespoons raw cacao powder

pinch sea salt flakes

¼ cup (20g) LSA

¼ cup (20g) desiccated coconut, toasted

Place the dates, almonds, rice malt syrup, oil, cacao and salt in a food processor. Process for 2–3 minutes or until the nuts are finely chopped and the mixture comes together.
Roll 2 teaspoons of the mixture into balls.
Roll half the balls in LSA and the other half in the desiccated coconut. Refrigerate until ready to serve. Makes 22

Rheena Krishnan
Fantastic recipe.
Didn't have cacao powder and rice malt syrup, so just went with same amount of baking cocoa and a tablespoon of golden syrup. Lovely!
Donna Nancarrow
A total winner. After serving my guests I had to hide the few I had left from myself. They are so moreish….!
Pru Clark
Its easier if you refrigerate the little balls of bliss for a short time before rolling in the coconut. Absolutely yummy!