caramel cashew and coffee smoothie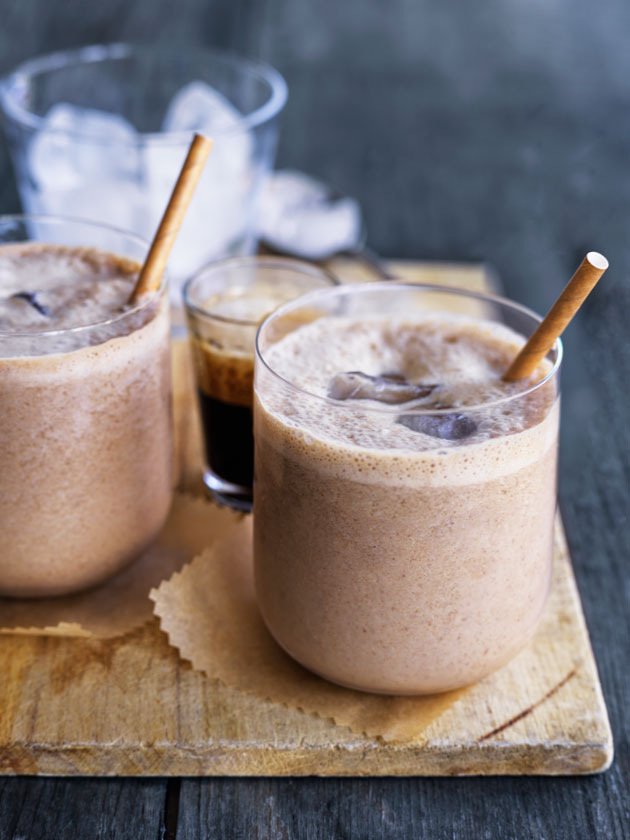 6 fresh dates (90g), pitted and halved
½ cup (75g) raw cashews
1 cup (250ml) boiling water
120ml fresh espresso
2 cups (500ml) almond milk
1 cup ice cubes, plus extra to serve
Place the dates and cashews in a heatproof bowl and cover with the warm water. Set aside for 10 minutes to allow the dates and cashews to soften, then drain.
Place the dates, cashews, espresso, almond milk and ice in a blender and blend until smooth. Serve over extra ice. Serves 2

TIP: + If you prefer the smoothie sweeter, just had 1 tablespoon of maple syrup.
Photography: William Meppem
donna hay team
Hi Meg, We prefer to use a high powered blender to blitz the raw cashews fine enough. You could substitute the raw cashews for cashew butter/spread. However as we have not tested the recipe this way, let us know how you go. Enjoy!
Meg Stuart
Could you substitute cashew butter/spread for the raw cashews? I found the raw cashews were still a bit large even after processing.