quinoa and almond butter overnight oats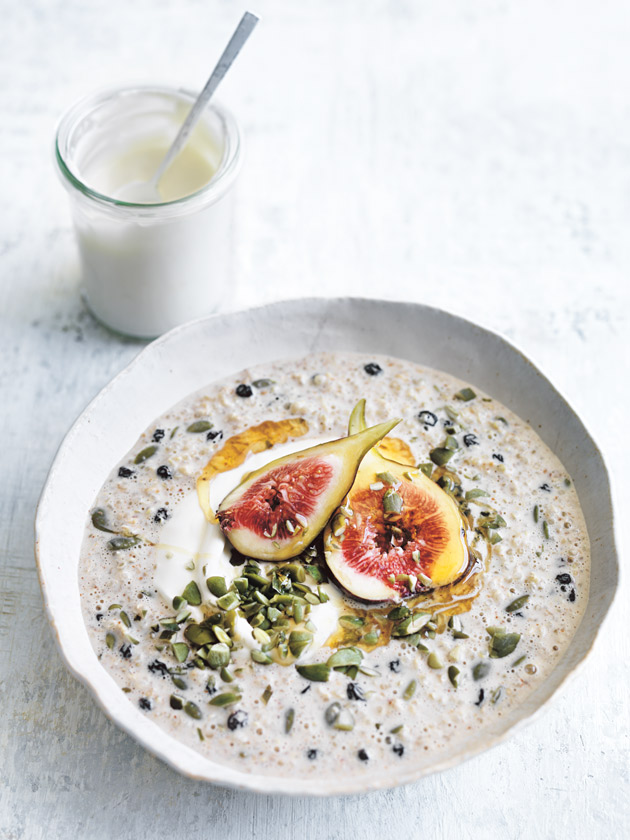 2 tablespoons almond spread

1 tablespoon honey, plus extra to serve

½ cup (140g) natural Greek-style (thick) yoghurt, plus extra to serve

1½ cups (375ml) milk, plus extra to serve

1½ cups cooked white quinoa+

½ cup (60g) rolled oats

¼ cup (40g) currants

¼ cup (40g) pepitas (pumpkin seeds), plus extra to serve

figs, halved, to serve

Place the almond spread, honey, yoghurt and milk in a large bowl and stir well to combine. Add the quinoa, oats, currants and pepitas. Stir to combine, cover with plastic wrap and refrigerate for 6 hours or overnight.

Add extra milk to loosen the mixture. Divide between bowls. Top with the extra yoghurt, extra pepitas, extra honey and figs to serve. Serves 4.
+ ¾ cup (150g) quinoa will make 1½ cups cooked quinoa.

There are no comments for this entry yet.