raspberry and white chocolate muffins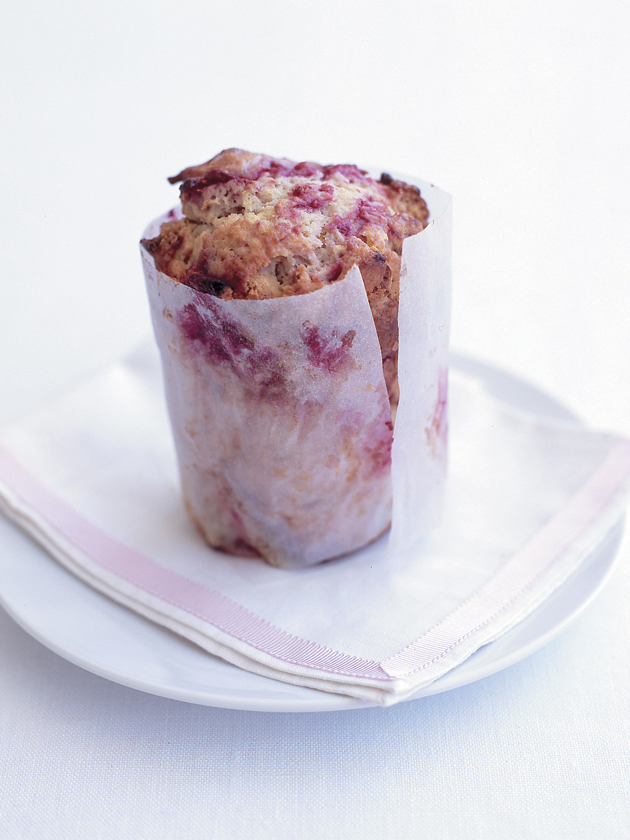 2 cups (300g) plain (all-purpose) flour
2 teaspoons baking powder
¾ cup (165g) caster (superfine) sugar
1 cup (240g) sour cream
2 eggs
1 teaspoon finely grated lemon rind
⅓ cup (80ml) vegetable oil
1½ cups (225g) frozen raspberries
1 cup (175g) chopped white chocolate

Preheat oven to 180ºC (355ºF). Line 6 x ¾ cup-capacity (185ml) moulds with non-stick baking paper, making sure the paper is 5mm above the top of the tin. Sift the flour and baking powder into a bowl. Add the sugar and stir to combine.
In a separate bowl, combine the sour cream, eggs, lemon rind and oil and whisk together. Stir through the flour mixture until just combined. Carefully fold in the raspberries and chocolate and spoon into the lined moulds. Bake for 40 minutes or until cooked when tested with a skewer. Makes 6.

donna hay team
Hi Shelly, yes, that sounds like a great idea. Let us know how you go! The DH Team.
Shelly Sarkar
Hi can I use dark chocolate instead of white. I wat to make raspberry and dark chocolate version of this. Do I need to add cocoa if I want to do that? Please help
Shelly
Melissa Sugden
This is a winner….i bake these at least once a week, work colleagues, kids & my husband has his own stash. Great when just out of the oven with ice cream on top.
Allison Farley
Delicious, delicious, delicious! I added a few more raspberries and a bit of water as my mix was slightly sticky but this is fabulous. Must try yourself.