yoghurt granola popsicles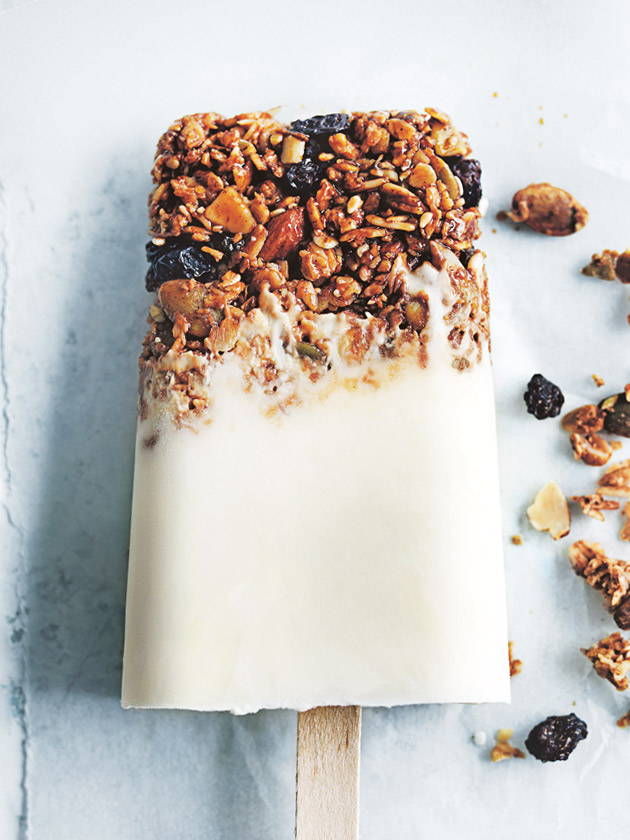 1⅓ cups (160g) store-bought granola+

1½ tablespoons date syrup++

2 cups (560g) natural Greek-style (thick) yoghurt

Place the granola and date syrup in a small bowl and stir well to combine.

Divide the granola mixture between 8 x ⅓-cup-capacity (80ml) popsicle moulds and press down firmly with the end of a wooden spoon.

Fill each mould with the yoghurt, insert popsicle sticks and freeze for 3–4 hours or until set. Makes 8.

+ Look for low-sugar, oven baked granola varieties in the health food aisle of your supermarket.
++ Date syrup is a natural sweetener with richness and treacly depth. You can find it in health food stores.
There are no comments for this entry yet.