caramel swirl popsicles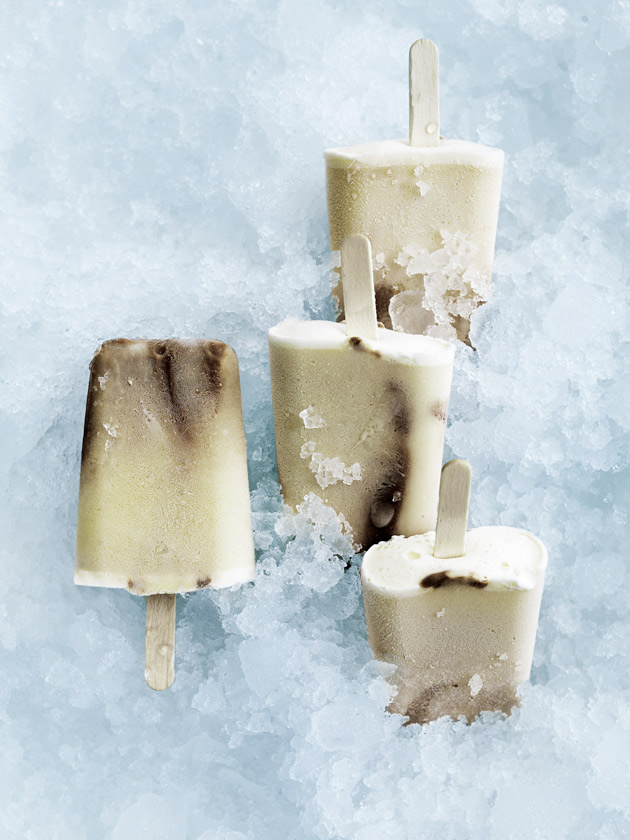 1 cup (250ml) milk
1¼ cups (310ml) single (pouring) cream
2 tablespoons malt powder
¼ cup (40g) icing sugar
¼ cup (60ml) caramel topping
2 tablespoons single (pouring) cream, extra

Place 8 x ⅓-cup-capacity (80ml) popsicle moulds in the freezer to chill. Place the milk, cream, malt powder and sugar in a medium bowl. Whisk until the sugar has dissolved and set aside.
Place the caramel and extra cream in a small bowl and mix to combine. Using a teaspoon, drizzle the caramel down the sides of the frozen moulds.
Divide the milk mixture between each mould, insert popsicle sticks and freeze for 4–5 hours or until frozen. Remove the popsicles from their moulds+ and serve. Makes 8.
There are no comments for this entry yet.