rich coffee chocolate sorbet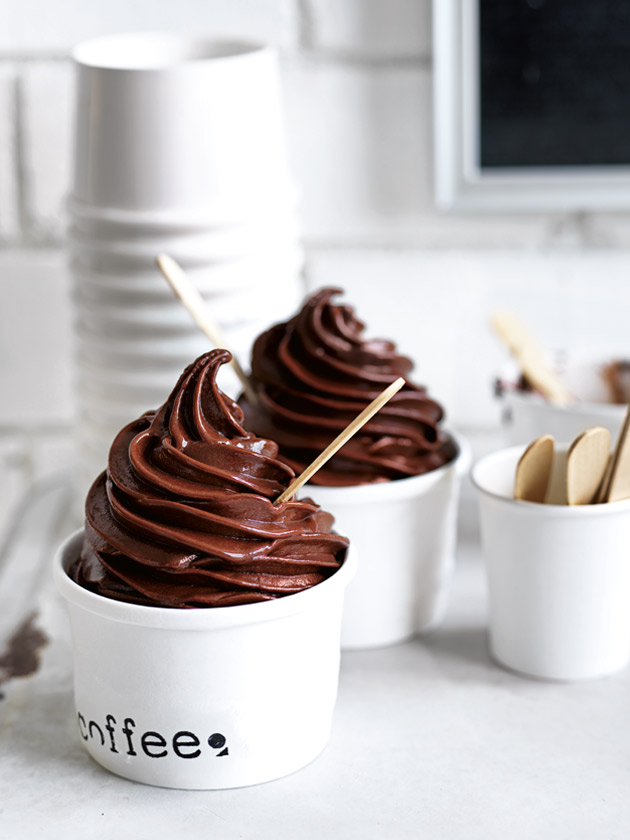 1½ cups (330g) caster (superfine) sugar

1 litre water

1½ cups (375ml) strong espresso coffee

2 teaspoons vanilla extract

400g dark chocolate, chopped

2 tablespoons Dutch cocoa, sifted

Place the sugar, water, coffee and vanilla in a medium saucepan over high heat. Bring to the boil and cook for 16–18 minutes or until reduced and slightly syrupy.

Place the chocolate and cocoa in a large bowl and gradually pour in the hot coffee mixture, whisking, until smooth. Pour the mixture into a 20cm x 30cm metal slice tin and freeze for 6–8 hours or until frozen.

Cut the chocolate mixture into pieces, place in a food processor and process until smooth. Spoon into a 1-litre-capacity tin and freeze for 2–3 hours or until firmed slightly. Place in a piping bag fitted with a 2cm star-shaped nozzle and pipe into cups to serve. Serves 8.

There are no comments for this entry yet.